Retired referee Mark Halsey has been talking about Sheffield Wednesday's two penalty appeals at the weekend from their Championship clash with Norwich City. 
The Owls lost this game 2-1 to top-of-the-table Norwich and this loss leaves them at the bottom of England's second tier, however, two separate 'untidy challenges' on Kadeem Harris resulted in penalty appeals that were waved away by referee Jarrod Gillett. 
As per The Sheffield Star, Wednesday boss Tony Pulis has declared that he was disappointed to have had both of these penalty decisions go against his side and speaking exclusively to This Is Futbol, Halsey has indicated that he believes the Yorkshire club were hard done by in Saturday's game, stating that they should have been awarded a penalty. 
Halsey said: "When I saw the first penalty, Harris had gone through and Hanley had chased tracking back, for me, it's a clear holding offence and a red card. Now, in those situations, as a referee, if a player is bearing down on goal and going to get a goalscoring opportunity, why is he going to go down? Why is he going to go down in that situation? He's not. 
"So, you can clearly see that Hanley has pulled him back – a holding offence – and he was lucky to get away with it because had he given the penalty, he'd have had to send him off for denial because the double jeopardy rule only comes in when you make a genuine attempt to play the ball. If you make a genuine attempt to play the ball, it's a penalty and a yellow card. So, they were very fortunate, Norwich, to get away with that situation. 
"On the second one, from the first angle, you think, 'oh, that looks a penalty' – but when you look at it again from behind the goal, he's clearly won the ball. So, it looks like he's made a great challenge, so for me, I think the referee has got that one spot-on, but the first one, for me, I think definitely Sheffield Wednesday should've had a penalty, without a shadow of a doubt – and Norwich [should've] gone down to 10 men."
Do you agree with Halsey's comments?
YES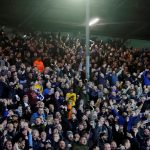 NO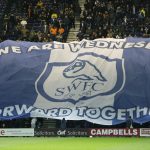 While the ex-Premier League referee's comments may well give some validation to Wednesday's call for a penalty during Saturday's game, perhaps his belief that Wednesday should've been awarded a spot-kick is unlikely to console Owls supporters too much given that on the day, Gillett saw things differently. 
With the Owls having already been given a six-point deduction for the 2020/21 campaign, perhaps the relegation-battling club could do without controversial, potentially match-changing refereeing decisions going against them, too. 
However, perhaps supporters of the Yorkshire club should take some solace from the fact that they managed to hold a 1-0 lead versus league leaders Norwich from the 60th minute until the 81st minute, as if they can perform to this level in future games, then surely the signs are promising that they'll start getting some more points on the board, especially if their luck changes in terms of refereeing decisions as well.