Former Sheffield Wednesday midfielder Carlton Palmer has been discussing Owls owner Dejphon Chansiri and what he needs to do to return the Yorkshire club to the top flight. 
Chansiri took over the Owls back in January 2015, declaring that he saw "huge potential" in Sheffield Wednesday. Thus far, however, his tenure as owner of the club has perhaps not gone as smoothly as he'd hoped. 
The Thai businessman set a target of achieving promotion to the Premier League within two years of completing his takeover, however, at present, Wednesday remain in the Championship, with Chansiri recently explaining that he's "lost a lot of money" by investing in the Owls. 
Now, they sit in the Championship relegation zone having been handed a six-point deduction for the 2020/21 campaign after breaching the EFL's spending rules by including the sale of the club's stadium to Chansiri in the accounts for the wrong year. 
Speaking exclusively to This Is Futbol, Palmer has been discussing the owner of his former club and has urged Chansiri to recruit an adviser with more football knowledge to help him run the club successfully, indicating that at present, while the Owls owner is seemingly willing to spend the money to get Wednesday back to the top flight, he's not spending it intelligently. 
Palmer said: "I can't say he's not the right man to take things forward and that'd be wrong of me to say that. He saved the football club and he's put an awful lot of money into the football club. 
"What I would say is Chansiri needs to get somebody in, advising him about football. You can plough as much money into something – whether it's football [or] whether it's another business. 
"To run a successful football club, you need people who can advise you about football and how to run a successful football club. You need to know exactly what you're doing and how that money's spent.
"When you buy a player, it's not like you have a business and you buy a commodity, that you know what that commodity's going to be worth. A football player, as a commodity, you might buy him for £50m – but you don't know whether he's going to achieve the £50m or whether he's going to be £10m. He could lose you money."
In the first three full seasons following Chansiri's takeover, Wednesday had a net spend of £36.18m in the transfer market and ultimately ended that period achieving their lowest league finish of the Chansiri era up to that point in the 2017/18 campaign.
Additionally, the stadium sale that led to their points deduction only occurred in the first place in order to ensure that the club made a pre-tax profit, and perhaps that wouldn't have been necessary had they invested more wisely in the transfer market and if so, then perhaps there's a case to be made that Chansiri's spending has actually had a negative impact on the club's progress. 
You could also then potentially argue, as Palmer has, that the Owls would be better off if someone with more football knowledge than Chansiri were advising him on how and where to invest, in order to help him not lose as much money, all the while actually progressing the club towards the top flight. 
Should Wednesday try to replicate Brentford's model?
YES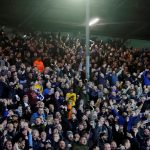 NO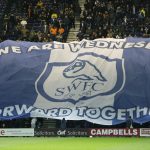 Perhaps the Owls' Championship rivals Brentford, who have been described as 'England's smartest club' represent an example of a club that have been run with a model that Wednesday should look to replicate, as they have consistently turned a profit in the transfer market since the 2015/16 campaign and achieved their highest Championship finish since that season last term, as they made it all the way to the play-off final.