Derby County journalist Ryan Conway has been sharing his thoughts on newly-appointed technical director Steve McClaren and his reported visit to the dressing room at half time during the club's 3-0 defeat to Middlesbrough. 
This comes after Conway recently uploaded a video onto his YouTube channel where he spoke about a number of subjects concerning the Championship club.
On the topic of McClaren's reported visit to the dressing room during the midway point of the game against Middlesbrough, Conway had this to say on the matter.
He said: "I did think that was a bit weird. Now, I suspect, and I have no information regarding this, this is my personal opinion and just a suspicion that essentially they're going to be working out as like [Wayne] Rooney [as] manager and McClaren is essentially his assistant manager.
"Again, Rooney did say he would be leaning on McClaren's influence, now, if that's a case of McClaren just suggesting things and Rooney saying ultimately, 'Right I'm doing this,' that's different to with McClaren going, 'Right, we're doing this,' and Rooney wants to go in a different direction.
"I think [in the] next press conference we will need a little more clarity on what was going on in the dressing room. How does he fit in, in all of this? Because him going in the dressing room changes the dynamic."
According to Liam Rosenior, one member of Derby's interim-coaching team, McClaren did visit the team in the dressing room at half time against Middlesbrough but "had no input in terms of the tactics or the team selection".
Do you think Steve McClaren has been helping manage Derby since he returned?
Yes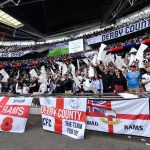 No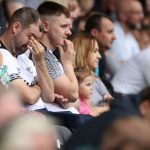 TIF Thoughts on Ryan Conway's comments on McClaren's dressing room visit…
Even though Rosenior claimed that McClaren had no input on how the team played against Middlesbrough, maybe they do need his input seeing as McClaren has managed Derby in the past and has a plethora of Championship experience under his belt.
In our view, with Derby having failed to win a match under their current interim-coaching team, they need to appoint a main manager as soon as possible to try and get the club back on track and out of the relegation zone.