Duncan Castles and Ian McGarry discussed various topics concerning England's top-flight on the latest edition of The Transfer Window podcast but they also spent some time talking about Sheikh Khaled Zayed Bin Saquer Zayed Al Nayhan's impending takeover of Championship side Derby County during the show. 
This takeover bid headed by the Abu Dhabi royal family member received the EFL's approval in early-November and while the deal is yet to be finalised despite reports claiming that it was set to be completed by the end of last month, the East Midlands club's interim manager Wayne Rooney recently shared that he believes the takeover is "really close" to being done, so perhaps that is a positive sign that Rams fans may not have to wait too much longer to receive confirmation of a change in the club's ownership. 
While discussing the impending takeover on this podcast McGarry talked about what Derby supporters might be able to expect from their new owners once this deal is completed in terms of investment and strategy, saying:
"The Sheikh himself and his advisors, including the man who is chief executive of the Derventio group who have invested, Midhat Kamil Kidwai, intend to be largely under the radar for the initial part of their ownership of the Championship club. 
"They are intending to build what's been described to us as a solid foundation for moving forward and making progress and that their first aim is simply to, first of all, find a first-team coach, because clearly, they're currently under interim manager Wayne Rooney, but one who can lead them out of the relegation places. 
"Then investment will come – but not in a huge way – in the summer of next year where they will then attempt to gain promotion to the Premier League and then they will build on from there and until they gain promotion to the Premier League, that's when the kind of spending which will be required to keep them there and also to return Derby County to the kind of status they enjoyed 20 years ago in terms of their position in English football will then be made."
Are you encouraged by McGarry's comments?
YES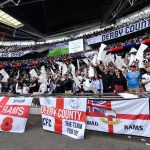 NO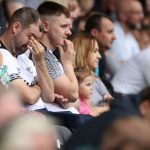 TIF Thoughts on what McGarry had to say about the intentions of Derby's prospective new ownership…
Given that Derby are currently sitting at the bottom of the Championship table, perhaps it would be sensible for the Rams' prospective new owners to make avoiding relegation this season their number one priority for the short-term. As a result, perhaps it's difficult to criticise them based on what McGarry had to say. 
Additionally, maybe it would also be a wise move for the new Derby owners to curb their spending to some degree initially until they spend more time at the club formulating long-term plans with regard to their investment, rather than spending big immediately without giving their investments as much thought.
As it seems that this is what they intend to do based on McGarry's comments, perhaps his claim is a positive one for Rams supporters and so, we feel that Derby fans can be encouraged by what McGarry said about the intentions of the club's new owners, though it remains to be seen how the new owners will actually act after completing this takeover.