Luke Hatfield and Joe Masi discussed all of the latest West Bromwich Albion news on the latest edition of the Express and Star's Baggies Broadcast podcast and during the show, spent some time talking about the reported news that an American consortium has expressed interest in investing in the West Midlands club.
The Telegraph reported that Albion have held talks with this consortium about a takeover and claimed that current Baggies owner Guochuan Lai turned down an offer from them earlier this year.
However, as per this report by The Telegraph's John Percy, 'negotiations remain open' between West Brom and the would-be investors, who are said to be interested in either completing a full takeover of the club or taking a minority stake of up to 15% in the Premier League side. 
Masi shared his thoughts on the possibility of this consortium investing in West Brom during the latest edition of the Express and Star's Baggies Broadcast podcast and he was sceptical about the likelihood that this consortium will invest in Albion, saying:
"I don't think Guochuan Lai has got an awful lot of money to spend, and I've said many times on this podcast – I genuinely, genuinely believe that Guochuan Lai is willing to sell Albion. I think he's open to offers for the club and I think he would like an escape route if he can get somewhere near what he bought the club for.
"In this instance, what I believe to have happened – and according to John Percy in The Daily Telegraph – Guochuan Lai has turned around and said, 'we're willing to sell for around £150m' – and these American investors have gone, 'okay, well, thanks very much, that is a little bit more than we'd like to pay.' 
"There's been some talk in The Telegraph about them investing 15% – I don't know why anyone would do that, really. The truth is, if you want a football club, you want 88%. You want to be able to make decisions without anyone else calling the shots.
"From what I believe, I don't believe that a takeover of Albion is close."
Do you think a West Brom takeover is close?
YES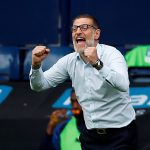 NO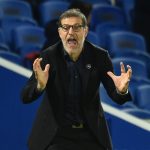 TIF Thoughts on what Masi had to say about West Brom and the American consortium…
With negotiations said to be open and the American consortium reportedly willing to table another bid if Lai lowers his valuation of the club, perhaps it is too soon to completely write off the possibility of this group investing in West Brom. 
However, in The Telegraph's report, it is stated that Lai purchased his controlling stake in Albion for 'around £200m' but he would be open to selling for 'around £150m,' so since he is already reportedly willing to make a loss by selling the club, perhaps it's unlikely that he will lower his valuation much further. 
Additionally, the fact that Masi claimed Lai "would like an escape route" during this podcast suggests that the Albion owner is interested in simply ending his involvement with West Brom altogether and if so, then perhaps selling just 15% of his stake wouldn't be very appealing, so it may be fair to say that there does seem to be plenty of signs which indicate that a takeover isn't close.