Many Tottenham Hotspur fans have been talking about the latest update involving Heung-min Son that recently emerged on social media.
Football Insider recently reported that Spurs owner Joe Lewis has given the green light for Son to be handed a new deal at the north London-based club. A source has told Football Insider that Lewis has now 'sanctioned' a contract worth £200,000-a-week plus performance-related bonuses for the South Korean star.
This update involving Son was relayed on Twitter by Daily Hotspur recently. It caught the attention of many Spurs fans, who made their opinion clear about the news.
What did Spurs fans make of this update involving Son?
He deserves to be on a par with our top earners!
He's been our most consistently good player over the last 2 seasons at least

— It all seems a bit trivial now (@MattyFrench82) November 3, 2020
Does Son deserve a contract that is similar to that of Harry Kane?
Yes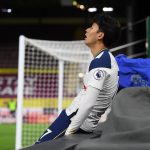 No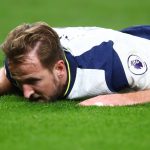 True or Not – Its still well deserved.

— Bazzabee (@Bazzabee4) November 3, 2020
Worth every penny

— HK (@5hk) November 3, 2020
If true l, great

— August Graff (@AugustGraff) November 3, 2020
The report claims that Spurs have made it a priority to extend Son's contract and talks are now 'advancing'. Spurs believe that a new contract can be finalised by the end of 2020.
Spurs want the South Korean to be handed a contract which is similar to that of Harry Kane. Son's current deal runs out in the summer of 2023 (as per Football Insider).
Some other Spurs fans also began talking about this update involving the former Bayer Leverkusen man.
Just hurry up and pay the man what he deserves! https://t.co/XwNvcrlfqH

— Ben Haynes (@B_Haynes10) November 3, 2020
Extremely rare W for him if so

— Joe (@_JoeGTHFC) November 3, 2020
YESSS

— Luke ? (@lUKE_c0ys) November 3, 2020
Come on Joseph, get this over the line ASAP ? https://t.co/ouYPLZ92QM

— TottenhamShirts1882 (@SpursShirts1882) November 3, 2020
These Spurs fans clearly want Son to sign a new deal and some feel that he deserves a big wage as well.
The 28-year-old has scored eight goals in the Premier League this season and has picked up two assists as well. He has picked up a rating of 7.98 for his performances in the league and he has been the club's third-best player in the campaign so far.
Considering his contributions so far this season, it is easy to understand why Spurs fans want Son to sign a new contract soon.
Related posts