Kevin DeVries, Sam Cox and Jamie Smith discussed all of the latest Premier League news on the most recent edition of the EPL Round Table podcast and spent some time talking about Sheffield United midfielder John Lundstram's refusal to sign a new deal with the Blades. 
Blades boss Chris Wilder confirmed last week that the 26-year-old midfielder, whose contract is currently set to expire at the end of the 2020/21 campaign, has refused to sign a new deal with Sheffield United, despite the Yorkshire club tabling what Wilder has described as "a very good" offer to the £7.2m-rated player. 
Wilder stated that it "doesn't look like" the midfielder will sign a new deal at Bramall Lane and as a result, the manager has suggested that the club may attempt to sell him in the January transfer window in order to "recoup some value for the player" before they lose him on a free transfer at the end of the season. 
The panel discussed Lundstram's refusal to sign a new deal with the Blades during this recent edition of the EPL Round Table podcast and Smith shared some concerns over the impact that this might have on the Blades' dressing room, saying:
"Look at the contract situation with John Lundstram – I think that's maybe a bit unsettling as well. I wonder if there's maybe a bit of unrest in that dressing room now. It's come out that Lundstram's refused the contract, so he's playing now knowing that he's going to be leaving at the end of the season. 
"That can be a bit disruptive if you've got a tight-knit group like Sheffield United and yeah, they brought players in both summers after they got promoted, but a lot of this team have been together from when they were in League One, so they've come up together and I think we're now going to see this team start to break up a bit. 
"If Lundstram thinks he can do better than Sheffield United, there'll be other players in that dressing room thinking, 'well, maybe I can do better than Sheffield United' – so I think it's going to be an interesting one for them."
Do you think more Blades players will want to follow Lundstram out of the club?
YES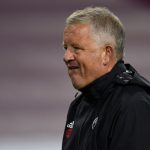 NO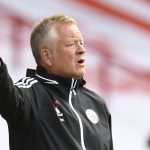 TIF Thoughts on what Smith had to say about Lundstram…
According to Spotrac, Sheffield United have got the lowest wage bill in England's top flight despite them finishing in ninth place last season. So, perhaps it wouldn't be a surprise if Lundstram isn't the only Blades player who feels he may be able to earn more elsewhere and maybe Smith is right in sharing some concern for the Yorkshire club that more Sheffield United players will go down a similar path to the 26-year-old before too long.