Speaking recently on the Royal Blue podcast, Connor O'Neill discussed Richarlison's performance for Everton in their recent victory over Fulham.
Since arriving at Everton from Watford in what was a £35.28 million deal back in 2018, Richarlison has gone on to feature 87 times for the club, scoring 33 goals and providing eight assists along the way.
So far this season, the £54 million-rated 23-year-old has made six Premier League appearances for Carlo Ancelotti's side, scoring one goal and providing two assists, as well as averaging a highly impressive WhoScored match rating of 7.32/10 – ranking him as the club's third-best performer in the top flight.
However, after being sent off late on in the Merseyside derby back in October, Ancelotti had to make do without the Brazilian international for three games – all of which Everton lost.
This losing streak was brought to a halt upon Richarlison's return to the side against Fulham on Sunday, in which the 23-year-old earned a WhoScored match rating of 7.01, helping his side to a 3-2 victory over Scott Parker's team.
O'Neill raved about the forward's influence on the game, as well as his performances in general for the club.
He said: "He's Everton's best player, by a country mile. I think at the start of the season, we all maybe felt there may [have been] a different way of thinking, in a sense, with James [Rodriguez] coming in, [Dominic] Calvert-Lewin's obviously scoring goals, [Abdoulaye] Doucoure, Allan, Michael Keane has impressed, and I think maybe there was a view that Everton have got more than just Richarlison now. You know, there [are] other options, there are other players that can bring stuff to the table.
"But I think when he missed [those] three games, it just underlines how important he is for Everton. After 40 seconds [against Fulham] he puts one on an absolute plate for Calvert-Lewin, which is something that he's not had since Richarlison got suspended.
"It just underlines again how important he is and I think the big thing for me is it seems now that no matter how much money Everton spend and what they do recruitment-wise, he's the talisman now, no one will get close to him because he just gives this Everton side something that they just don't have when he's not there. He is something special.
"The hope is now he stays fit, we keep him fit and firing for the rest of the season because he's absolutely vital if Everton have got any chance of getting anywhere near the top six, possibly top four. He's going to be absolutely crucial in the push."
Do you think Richarlison is Everton's best player?
Yes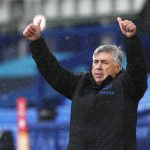 No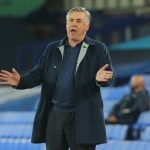 TIF Thoughts on Connor O'Neill's comments regarding Richarlison…
From O'Neill's comments, it is clear that the podcaster is of the belief that Richarlison is an instrumental part of the Everton side, and that if the club do go on to break into the top six this season, the 23-year-old will be a key part of their success.
And considering the fact that Everton have won five and drawn one of the six league games Richarlison has featured in, while, as previously stated, the side have lost the three fixtures in which he has been unavailable, we have to agree with O'Neill that the forward appears to have an extremely positive effect on Ancelotti's side.
So despite Dominic Calvert-Lewin potentially grabbing all the headlines for his goalscoring exploits this season – with the Englishman currently the Premier League's top goalscorer – it seems that Richarlison is arguably of a greater value to the Toffees given the results they have obtained with him in the side this season.