Fans of Newcastle United have been reacting to a post on Twitter, in which Liam Kennedy reported that the Premier League have confirmed that legal action has been instigated by the club regarding their failed takeover attempt.
In his tweet, Kennedy shared a link to an article of his for The Shields Gazette, in which he revealed that the Premier League have confirmed that United are 'in legal dispute' with the league regarding the failed takeover attempt by the Public Investment Fund of Saudi Arabia, the Reuben Brothers and PCP Capital Partners.
He goes on to state that, according to his sources, by confirming the legal action, which was done via a letter written by the Premier League to Newcastle Consortium Supporters Ltd, the governing body are alleged to be in 'breach of Newcastle United's confidentiality on behalf of the Premier League,' as both parties are 'bound by privacy on the matter now that the case is actually running.'
So, what did these Newcastle United fans have to say in reaction to Liam Kennedy's report?
The plot thickens

— Bryan Crute (@busterforever) November 17, 2020
You couldn't write it honestly. They go on about confidential all summer and keep it quiet. Then they go break the rule give me a break please. ????????

— Ethan Common (@Ethcommon) November 17, 2020
Premier League are digging themselves a bigger hole with this latest gaff.

— Rachael (@RachaelLilley) November 17, 2020
As Kennedy points out in his article, the legal action has been widely speculated on, primarily because of a now withdrawn letter published by Blackstone Chambers which stated that the legal firm 'would be acting for the club and [Mike] Ashley, its owner, in the dispute' with the Premier League, although, until now, it had never officially been confirmed.
Do you think Ashley and the club have a chance of winning their legal action against the Premier League?
Yes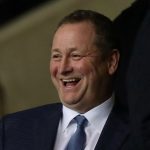 No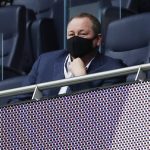 And, it is said that the Premier League's confirmation of the legal action has 'angered many close to the deal.'
Can the Premier league really be that stupid @LiamJKennedy23 ? ???

— Paul English (@Tynemouth_Mag) November 17, 2020
The incompetent Masters does it again! #PremierLeagueisCorrupt https://t.co/hZghrwpYLj

— Baz Carter (@BazCarter3) November 17, 2020
Masters is finished https://t.co/k66rmFOlqO

— Mark ???? (@MarkMazzocchi) November 17, 2020
All in all, it would appear that the vast majority of these Newcastle United fans are delighted with the Premier League's apparent incompetence by leaking information regarding the legal action currently ongoing between the club and the governing body, with some claiming that this could be the end for the Premier League chairman, Richard Masters.