Mark Douglas has been speaking on the latest edition of the Everything is Black and White podcast about all things relating to Newcastle United.
One of the topics that he spent some time on was the proposed takeover of the Toon by PCP Capital Partners, PIF and the Reuben brothers that was withdrawn in July.
The Evening Chronicle reporter talked about the news coming from Saudi Arabia that the country will make its own sports TV company, and Douglas speculated about what this could mean for the proposed takeover of the Toon.
It seems as if Douglas thinks that this move from Saudi Arabia to have a legitimate sports TV company is connected to a potential takeover and that they will be major players in the industry, making the Premier League's stance increasingly hard to maintain.
He said: "They're going to be a big player in international sport, Saudi Arabia – that is clear.
"The more and more groups that are dealing with them, the harder and harder it is for the Premier League to maintain the line that they've maintained at the moment, which is that the PIF and Saudi Arabia are not separate entities, so they cannot allow the takeover to progress.
"It's all sort of stuff rumbling along in the background now, we keeping talking about 'well, there's things going on'.
"Here is one thing that is going on, and it's something that I know is being talked about in political circles."
Do you think this will make any difference?
Yes, this will help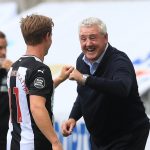 No, this will do nothing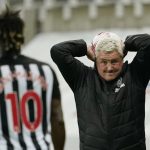 TIF Thoughts on Saudi Arabia's sports TV company and Douglas' view on it…
Newcastle's proposed takeover was not passed because the Premier League could not separate PIF from the Saudi state.
When offered independent arbitration to settle the matter, the consortium refused, and the bid was withdrawn.
Although this announcement to have their own TV company dedicated to sports and buying rights has nothing to do with that issue, we see Douglas' point that the Premier League might have to move on from that if Saudi Arabia do become a major player in the industry.
This is because the Premier League's finances were in a bad way before the pandemic, and they were expected to lose another £1bn as a result of its impact.
So, they could need some money, and if Saudi Arabia start paying for TV rights, given their vast wealth, it might not be a surprise if they wanted to buy the Premier League's TV rights.
So, it will be intriguing to see if this new company does help the proposed takeover of the Toon or if nothing will change.