Mark Douglas has been speaking on the latest edition of the Everything is Black and White podcast about all things relating to Newcastle United.
One of the topics that he spent some time on was the Saudi-backed takeover bid fronted by PCP Capital Partners, PIF and the Reuben brothers.
Douglas used his time on this topic to talk about how the collapse of the deal went down in Saudi Arabia.
It seems as if the whole saga hurt many people in Saudi Arabia and the way they were dealt with by the Premier League did not go down well. Douglas also thinks that the Saudis (PIF) have now taken a backseat while the saga rumbles on.
He said: "It would have been a big thing for Saudi Arabia if they had been allowed to take over Newcastle United.
"I think it's clear that the noises around PIF are that Saudi people feel pretty annoyed about the fact that it's not gone through.
"There's a great deal of hurt, I have been told, about the way they were dealt with – they don't think they were dealt with properly by the Premier League.
"There have been a lot of representations made to government about that.
"At the moment they've stepped away, they're not having a frontline presence in the consortium anymore."
Do you feel sorry for PIF?
Yes, they were treated poorly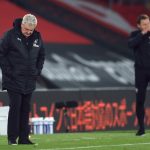 No, they lied throughout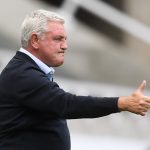 TIF Thoughts on the Saudis and Douglas' information on them…
When the takeover was withdrawn in July, it was claimed that PIF had decided to walk away from the deal, and considering they represented 80% of the consortium, the whole group agreed and also withdrew.
Amanda Staveley revealed in an interview with The Athletic after the deal was withdrawn that the Saudis felt they hadn't been treated properly by the Premier League, and Douglas echoes these thoughts.
So, it is clear there is some resentment and anger.
Douglas' claim that the Saudis have now taken a backseat is interesting considering Newcastle Consortium Supporters Limited has launched a legal challenge against the Premier League over the proposed takeover, while other parts of the consortium – namely Jamie Reuben and Staveley's husband, Mehrdad Ghodoussi – have publicly shown their support to the challenge.
It will be intriguing to see what happens with the takeover and what exactly is PIF's current role as the days and weeks pass by, but for now, it is certainly interesting to know how annoyed PIF was with the Premier League over this takeover.