Mark Douglas has been speaking on the latest edition of the Everything is Black & White podcast, and he has been talking about all things Newcastle United.
One of the main topics that he spent some time on was the proposed takeover of the Toon by PCP Capital Partners, PIF, and the Reuben brothers, which was withdrawn in July.
Since then, many things have happened as the saga continues to rumble on, including two legal challenges made against the Premier League, one from Newcastle Consortium Supporters Limited and another from Newcastle United.
Another thing that happened was that The Chronicle made a Freedom of Information request to the Department of International Trade but they refused to provide any answers citing commercially sensitive information as one of the reasons why they couldn't reveal anything over the takeover.
This led Douglas to provide his view on why the FOI request was denied.
He said: "The problem you've probably got with the government and their relationship with Saudi Arabia is that there are so many different layers of complexity – there's a lot of diplomacy between the UK and Saudi Arabia and probably a lot of it is very, very sort of opaque, I would think.
"I think a lot of things that are said in unofficial channels [are things] it won't necessarily want to come out.
"I think that's probably, in the end, why this group didn't want to go to arbitration, because they felt that it might drag the kingdom of Saudi Arabia into things that perhaps they don't want to play out in an open court."
Do you think an FOI request was a good idea?
Yes, it was worth a try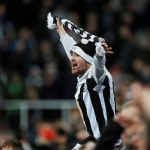 No, it was never going to work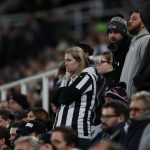 TIF Thoughts on the FOI request and Douglas' view on it…
The idea of submitting an FOI request, we think, sounded like a good idea because it could have revealed a bit more about the government's stance on the takeover and why it all failed in the end.
There were reports that the government wanted this takeover to go through; however, nothing happened, and an FOI request might have allowed us to see what happened.
Interestingly, Douglas mentions the consortium's refusal to go to independent arbitration while talking about why The Chronicle's FOI request was denied.
This suggests that he might think some dodgy dealings have gone on, and people involved in the takeover perhaps didn't want those getting out?
Either way, we think that an FOI request was a good idea from The Chronicle, and it is a shame that it has been denied as it could have provided some answers to Newcastle fans over this takeover.