Lee Ryder has been speaking on a video on The Chronicle's Twitter page with Andrew Musgrove about all things relating to Newcastle United.
One of the topics that came up was the proposed takeover of the Toon by PCP Capital Partners, PIF, and the Reuben brothers that was withdrawn in July.
Since that happened, a legal challenge has been launched by Newcastle Consortium Supporters Limited (NCSL) with the intention to force the Premier League to let the takeover through.
However, it seems as if Ryder is unconvinced that PIF, who represent 80% of the consortium, are even still interested anymore and that they would need to be involved, or there will be no takeover.
Asked whether the Saudi-backed takeover will ever get back on the table, he replied: "We'll have to see [with] this fan challenge – what emerges from it. Do the Public Investment Fund lose interest in this?
"Because without them, there would be no takeover because the other people involved [PCP and the Reuben brothers] could have done this themselves now.
"If they lose interest, they might buy another club."
Do you think PIF are still interested?
Yes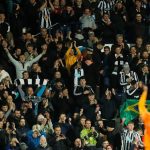 No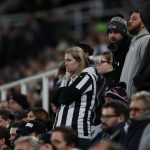 TIF Thoughts on PIF and Ryder's view on them…
When the bid was withdrawn, it was claimed that PIF had lost patience with the Premier League because they were refusing to make a decision.
However, when the consortium tried again behind closed doors, they were involved then, which wasn't that long ago.
Of course, things could have changed, and it is clear that Ryder thinks that they might lose interest and perhaps buy another club, so we will have to see what happens.
It also remains to be seen what happens with the legal challenge by NCSL.
If it is successful, then it will be interesting to see if PIF are still there and want to be involved.
Certainly, we hope, for the sake of the Toon fans, PIF have not lost interest, and they are still there and willing to buy Newcastle United.