The latest edition of NUFC Matters was hosted by Steve Wraith and featured Newcastle United journalist Liam Kennedy and the pair discussed Newcastle Consortium Supporters Limited's (NCSL's) letter before action to the Premier League at length during the show. 
In a statement released when they issued the Premier League with this letter before action, NCSL indicated that they want the English top-flight to 'cooperate in expediting this case due to the urgency involved,' indicating that they believe that time is of the essence with regard to their case against the Premier League and the Toon takeover, as it may be fair to say that their case could have major implications for that deal, given they are claiming that the Premier League's refusal to approve the takeover is against UK anti-competition law. 
During this recent edition of NUFC Matters, Kennedy issued a claim on the "high-risk" nature of this takeover and what it could mean for NCSL's case against the English top-flight, saying:
"They're in a really high-risk industry. This deal might not be worth £300m+ in six months' time if Newcastle United are in the Championship; they're worth half that – if that, such is the gulf between the two divisions.
"It's a really high-risk play, and that's why this thing could be pushed through quickly – and should be, in my opinion, pushed through quickly – because this deal might not come around again for Newcastle United, and this deal might not be worth this amount of money to anybody, any buyer – good, bad or indifferent – in six months' time. This deal can't wait for four years to tear up the Premier League and start all over again, this has to be done now. 
"And I would suspect the Premier League, knowing the skeletons that they seem to have had just by using things that are out in the public domain, if they've got those kinds of skeletons and that rings true, they're not going to want this to go to court, either – and hopefully, we can all get the resolution that we want."
Do you think that this case should be treated with urgency?
YES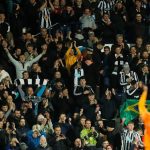 NO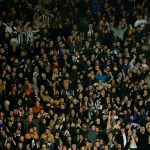 TIF Thoughts on what Kennedy had to say about the risk involved with this takeover…
It seems from what Kennedy had to say that he also believes there is a sense of urgency with regard to this takeover, which has 'dragged out since April,' due to the fact that Newcastle United would not even be a Premier League club next season if they are relegated from the top-flight this term. 
It has been estimated that the value of English football clubs realistically decreases by 60-70% when they are relegated from the top-flight to the Championship so Kennedy may have a valid point with regard to what he had to say on the "high-risk" nature of this deal and so, it may be understandable why he and NCSL feel that there is a sense of urgency around this deal and this case.
NCSL is seeking "maximum expedition of our case before a specialist competition law court, the Competition Appeal Tribunal (CAT)" and they have claimed that CAT "is willing to deal with urgent cases very quickly" so it will be interesting to see if CAT agrees that this is an urgent case and then deals with it as such.