Journalist Liam Kennedy appeared on the latest edition of NUFC Matters with Steve Wraith to discuss all of the latest Newcastle United news and they talked about Newcastle Consortium Supporters Limited's (NCSL) letter before action to the Premier League in relation to their alleged breach of UK anti-competition law during the show.
After the Premier League replied to this letter three hours prior to the 4pm deadline on Tuesday asking for a two-week extension 'to consider a detailed response' to NCSL's request that the English top flight 'provide disclosure of certain documents relating to the Newcastle United takeover' – a request that NCSL has since 'knocked back' – Kennedy and Wraith discussed the possibility of Newcastle owner Mike Ashley getting involved in putting together a potential court case against the Premier League over this matter. 
This led to Wraith casting some doubt over the likelihood that this case will go to court, saying:
"I don't think it'll go to court. The crux of the matter here is the Premier League do not want their dirty linen washed in public, and there's a hell of a lot of it."
Kennedy then discussed this "dirty linen" that Wraith mentioned and shared that he thinks there is even enough of it in the public domain already to suggest that this case could have a significant impact on the Toon takeover – which has 'dragged out since April' without a positive conclusion, saying:
"We don't know [the] evidence that any of these QCs or any of these legal teams might have put together. All we know is what is in the public domain, and the things that we've seen in the public domain about the potential collusion, the selecting of Premier League chief executives and chairmen, the interviews with the top two football clubs to get them through to the job – all these kind of things, the secret negotiations that have gone on behind the scenes. 
"We only have to look [at] what's out in the public domain to think it's got a chance, and it could potentially bring the takeover that we all crave."
Do you think this case will go to court?
YES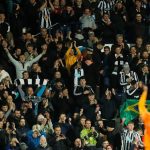 NO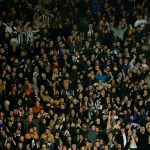 TIF Thoughts on what Wraith and Kennedy had to say about the possibility that the Premier League will go to court over these allegations…
Kennedy seems to think that the public already has enough knowledge of behind-the-scenes ongoings concerning the Premier League which suggest that there is a real chance of the English top flight being beaten in court over NCSL's allegations.
It has been reported that NCSL's case is 'headed up by' UK anti-competition specialist Robert O'Donoghue QC, and it may be reasonable to assume that O'Donoghue, as a specialist in this area, may be able to compile that evidence and more – as Kennedy suggested – to make a strong argument against the Premier League if this case were to go to court. 
Wraith and Kennedy seemingly think that the Premier League also feels it could realistically lose a court battle over NCSL's claims and if so, then we agree that they will likely want to avoid that outcome.