A lot of Newcastle United fans have flocked to a tweet that was recently posted by the Daily Star's Aaron Stokes in which he explained that 26-year-old Toon player Miguel Almiron remained with the Paraguay national team for their most recent World Cup qualification clash versus Bolivia despite being unable to participate in the game due to suspension.
After he got suspended for this game, reports emerged claiming that Newcastle United wanted the attacking midfielder to leave his national team and return to the North East club ahead of schedule before they are set to take on Chelsea this weekend in Premier League action, which Stokes also explained in his post. 
However, the £14.4m-rated man ultimately ended up staying with his national team for their 2-2 draw with Bolivia, with Stokes replying to his original post to share a picture of Almiron watching that game from the stands and plenty of Toon supporters also replied to his original tweet to share their thoughts on Almiron's decision to stay with Paraguay against his club's wishes. 
So, how did these Newcastle United fans respond to Stokes' tweet?
Miguel Almiron has stayed with the Paraguay squad for their game against Bolivia tonight – even though he is ruled out through suspension. #NUFC wanted him to return to early before the Chelsea game…

— Aaron Stokes (@AaronJStokes) November 17, 2020
Some Toon supporters criticised Almiron in response to this post, indicating that they aren't happy with his decision.
Should be docked a weeks wages for this

— Pat Mustard (@BellshillRat2kg) November 18, 2020
seems unfair on us, gives him a lot less chance of playing on Saturday which is going to send the rumour mill into hyperdrive

— joe (@nufcrichys) November 17, 2020
Almiron is getting some bad advice from his "handlers". Never burn your bridges. Makes one wonder if he watched video from the last game to see himself running around like a headless chicken and the terrible giveaway that lead to a goal. Tries hard but minimal positive impact.

— Dave Perehudoff (@DavidPerehudoff) November 17, 2020
However, other Newcastle United fans shared that they don't blame Almiron for staying with his national team and suggested that they aren't unhappy with him.
I stop with them too if it meant not coming back to suffer Bruce

— Rock Steady Eddie (@paul07552515) November 17, 2020
It's 2 fewer days in the company of Steve Bruce, can't blame him for that

— Graeme Cross (@GraemeCross1) November 18, 2020
Almiron's agent has allegedly claimed that if not for the pandemic, the 26-year-old attacking midfielder would have already left Newcastle United and he suggested the player might leave the Toon next summer. With that in mind, it may be understandable why some Newcastle fans replied to Stokes' tweet to speculate about Almiron's future.
Well, that's Miggy not playing a significant role for us till January when he'll get sold… ?#MattyLongstaffRevisited

— GeordieRadge (@GeordieRadge) November 18, 2020
If we can get 35 mill for him it'll be worth selling as sad as it is

— Me (@FlackoMo) November 18, 2020
Probably wants out.
Who can blame him?

— Delboy E ???? (@dedwards1892) November 18, 2020
Are you angry with Almiron?
YES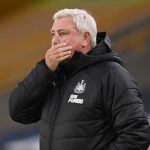 NO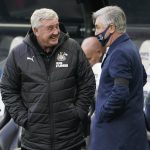 So, with some Toon fans backing Almiron, some criticising him and some casting doubt over his future, it certainly seems as though the player's decision to stay with Paraguay against his club's wishes has sparked some controversy amongst Newcastle supporters.