A lot of Newcastle United fans have flocked to a post from Will Shearer that contains a link to a tweet from Match of the Day that has a clip showing Alan Shearer talking about Harry Kane.
The clip is from Match of the Day 2 after Tottenham Hotspur's captain scored his 150th Premier League goal.
This led Shearer and Ian Wright to discuss the achievement, and Shearer pretended that he didn't know he had reached 150 Premier League goals in fewer games than Kane managed.
When he claimed that he just found out, it caused host Mark Chapman and Wright to burst into laughter, and it is clear that his son enjoyed this as well as he quote-tweeted the post with several laughing emojis.
This post drew the attention of many Toon fans, who loved this post.
So, what did these Newcastle fans think of Will Shearer's tweet?
Never any doubt ?????????????

— Craig (@craigstaff85) November 9, 2020
No one in the current/modern day football will beat that. SHEARER ? ????????

— Geordie1661 (@geordie1661) November 9, 2020
????? the smerk give it away ??????

— Terry (@Terry02889462) November 9, 2020
Did you enjoy this footage of Shearer?
Yes, it was brilliant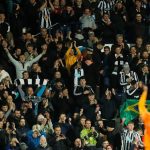 No, I didn't think it was that good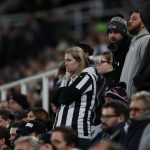 Shearer reached 150 Premier League goals in only 212 matches, while Kane achieved the same total in 218 games.
So, it is close, but the former Toon striker still holds the record.
This post from Will Shearer continued to draw the attention of many Newcastle fans.
Will, your dad's face is a picture.. ??????????

— Dazza (@Dazz747) November 9, 2020
The king ! His Records will never be beat ???

— Kyle John ?????? #ApproveTheNUFCsale (@kyleken19720958) November 9, 2020
?? same old Shearer! ?????

— Michael Booth (@mboothy0884) November 9, 2020
It made me howl, ??? pic.twitter.com/tGDIAn0yK6

— Craig Henaghan (@hen5269) November 9, 2020
Shearer still leads the Premier League's all-time goalscoring charts with a mighty 260.
Kane, on 150, is closing in, so Shearer will have to hope that his overall record will also stay intact.
For now, though, many Newcastle fans just love this footage of their former striker and his son's reaction.