Speaking exclusively to This is Futbol, Mark Halsey called for referees' conversations with VAR officials to be broadcast following the late penalty awarded to Brighton & Hove Albion against Liverpool on Saturday.
In Liverpool's clash with Brighton, Andy Robertson was judged to have fouled Danny Welbeck when attempting to clear the ball in the dying moments of the game, an incident which was not deemed to be a foul on first viewing by referee Stuart Attwell.
However, after it was suggested by the VAR official that Attwell have another look at the incident on the pitchside monitor, he then overruled his original decision and awarded Brighton the spot-kick.
"I keep stressing that we need to hear the conversations that are going on between the referee and VAR," Halsey told This is Futbol.
"It educates everybody what exactly is going on, what is being said. They've got nothing to hide, let us hear what the conversation that is going on between Stockley Park and the match official – just like we hear in cricket, we hear in rugby."
Since it's introduction to Premier League football, VAR has been the subject of much debate, with controversial decisions being given seemingly on a weekly basis, be it an offside decision, a handball or a penalty.
However, former referee Halsey stated his belief that Attwell did not look at the Robertson/Welbeck incident long enough before awarding the penalty, suggesting it was possible that the referee had been informed as to what decision he should make by the VAR official.
"For me, I want to see a referee be strong and stick with their original decision. It's a contact sport, not every bit of contact is a foul.
"If you look at that incident on Saturday, I don't think he's looked at that long enough. I think he's been told what to do. I can't casually say, 'Yes he has,' because we can't hear what's being said, but he was there a minimal amount of time looking at that incident."
Halsey continued: "Also, IFAB protocol is that they have to be looking at the incident in real-time, not in slow-mo. You can make anything look like you want to make it look in slow-mo."
Did you think Robertson's alleged foul on Welbeck was a penalty?
Yes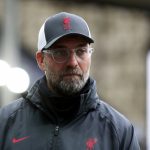 No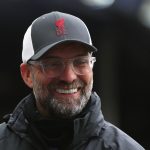 While Halsey's comments will provide little consolation to Jurgen Klopp and Liverpool following Brighton's late equaliser, it is certainly interesting to hear that the former referee believes that the referee could have been told to give the penalty, rather than coming to the decision independently, something that is not likely to sit well with Liverpool fans.