Fans of Tottenham Hotspur have been reacting to a post on Twitter, which relayed comments made by Jose Mourinho, who called for Gareth Southgate to explain Raheem Sterling's withdrawal from the England squad.
According to Dan Kilpatrick, Mourinho has called for the England boss to name the coaches who allegedly put him under pressure in the recent international break, as well as for Southgate to explain why Manchester City forward, Raheem Sterling, pulled out of the England squad.
The 57-year-old added: "Of course we all know that Sterling is going to play [on Saturday]. When Eric Dier left [the national team] injured in the previous month, he didn't play two matches. And Raheem is going to play [on Saturday]. These are the little details that I think Gareth should explain."
So, what did these Tottenham Hostpur fans have to say in reaction to Jose Mourinho's comments?
He's right. Why was Sterling allowed to sit out.

— George (@GEORGIE_35) November 20, 2020
Tbh I completely agree with him

— Spurz (@Spursylad10) November 20, 2020
He's of course, and as usual, correct.

— ap (@otheranthony) November 20, 2020
Despite pulling out from the England squad because of a calf injury, Manchester City boss, Pep Guardiola, confirmed on Friday that Sterling had returned to training ahead of the club's clash with Spurs this weekend.
Do you think Spurs should hold players back from the next England squad?
Yes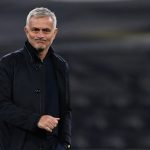 No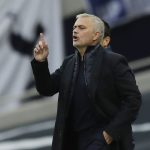 And, from the comments of these Tottenham fans, it would seem like many of them are as equally suspicious as Mourinho as to why the City forward was withdrawn from the national team squad, considering his rather quick recovery from injury.
Completely agree with Jose. Sterling and Henderson will both play this weekend even though they came home with a 'niggle'.

— Steve Norris (@stevejnorris) November 20, 2020
@bennieaa he absolutely should explain!!!!!!

— Dazza (@dazzaN17) November 20, 2020
We should be doing what city do tbh

— Shaun Lewis (@ShaunLewis17) November 20, 2020
All in all, it would appear the vast majority of these Spurs fans are less than happy after hearing that Sterling was allowed to withdraw from the squad ahead of the weekend's clash.