During the latest edition of The Unholy Trinity Everton podcast, one of the panellists, Pete, spent some time talking about Toffees attacker Alex Iwobi. 
After he was signed by Everton for £27.36m in the summer of 2019, it may be fair to say that Iwobi hasn't enjoyed a very positive time at Goodison Park. In the Premier League, he scored one goal and provided zero assists in his first season at the Merseyside club – which is the fewest amount of goals and assists that he has accumulated in any full Premier League campaign since making his top-flight debut for Arsenal in the 2015/16 season. 
Following that campaign, it mightn't be a big surprise that Iwobi hasn't been a regular member of Everton's starting XI so far this term, as he has started just one of the Toffees' eight Premier League games this season. 
The panel discussed Iwobi during this recent edition of The Unholy Trinity Everton podcast and Pete shared what frustrates him about the Nigerian attacker, saying:
"If you look at the Everton squad for the players that should be pushing the first XI, he's arguably the most frustrating player that we've got, in that he shows flashes of promise. 
"When he wants to, he can ping a ball and he can go past someone and it's great to have a player like that in your squad, but he just can't seem to do it consistently."
Is Iwobi Everton's most frustrating player?
YES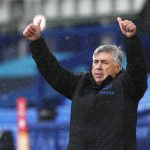 NO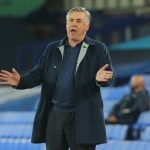 TIF Thoughts on what the podcaster had to say about Iwobi…
It's clear from what the podcaster had to say that he thinks Iwobi has shown that he's got plenty of ability during his time at Goodison Park, but has failed to show it with enough consistency. 
The podcaster may not be alone in his belief that Iwobi has got plenty of ability, as Toffees boss Carlo Ancelotti is also said to rate the player, as the Italian coach declared that he has "total confidence" in the 24-year-old just last month, despite his struggles in front of goal in the top flight since joining Everton. 
Given that the player made more top-flight goal contributions in each of his seasons with Arsenal than he has managed to make in his entire Everton career to date, it may be understandable why Pete finds him "frustrating", but given that Ancelotti seems to have faith in the attacker, perhaps the Italian coach believes he can help Iwobi to change his fortunes at Goodison Park – and it will be interesting to see if he succeeds in doing that.