Speaking recently on a video posted by Leeds United Live on Facebook, Beren Cross discussed the club's links to Tottenham Hotspur midfielder Dele Alli.
Since arriving at Spurs from Milton Keynes Dons in what was a £5.97 million deal back in 2015, Alli has gone on to feature 228 times for Tottenham, scoring 63 goals and providing 55 assists along the way.
However, so far this season, the £46.8 million-rated 24-year-old has featured just twice for Jose Mourinho's side in the Premier League, playing a total of 66 minutes of football.
This lack of game time has led to rumours of a potential January departure of the England international from north London, with bookmakers making Paris Saint-Germain the favourites to land the midfielder.
However, bookmakers also feel that Marcelo Bielsa's side are one of the clubs in the running for the signature of Alli, although, speaking on a video posted by Leeds United Live, Cross stated his belief that the club's supposed interest in Alli is a non-story.
He said: "The odds are the odds. Clearly, we don't tell the bookmakers what to do – all we can do is report it as news. We're not saying Leeds are going to sign him, we're not saying it's going to happen – I'm telling you it's not going to happen.
"But, if the bookies make the link then, of course, it's our job to pass that on to the fans and let the fans know what the bookies are saying. But not in a million years, not in a million years.
"Just look at his wages. I mean, he is going to be comfortably on six figures, £150-200k a week. I mean, it's madness. Rodrigo has broken the bank, basically, with his transfer record. He's come in on big, big money and he's not anywhere near that. It just doesn't make any sense.
"Mourinho has called him a 'terrible trainer' in the Amazon documentary. How do you think that's going to wash with Bielsa? You don't play for Leeds unless you impress in Murderball. You don't just do Murderball, you have to impress in murderball. I just can't think of a player less suited to it. So no, not in a million years."
Do you think Dele Alli would be a success under Marcelo Bielsa?
Yes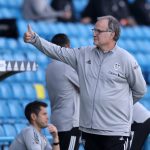 No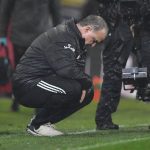 TIF Thoughts on Beren Cross' comments regarding Dele Alli…
From Cross' comments, it would seem the journalist is firmly of the belief that Alli will not be joining Leeds in January, as the player's wages will be far too high for the club to afford, as well as the fact that the midfielder, in his opinion, would not suit Bielsa's style of play.
However, ignoring Cross' point about the club not being able to afford Alli, in the hypothetical situation that the midfielder did move to Leeds, in our opinion, it is difficult to imagine there being a coach who could motivate the player more, as Mourinho informed Daniel Levy was required for Alli, than Bielsa, who is considered as one of the best motivators in the game.
As such, despite the transfer appearing to have very little chance of actually going through, we feel it would be incredibly interesting to see how Alli would get on under the Argentine coach at Leeds.