Speaking on a recent episode of his Ask Ornstein YouTube show, David Ornstein discussed the future of Tottenham Hotspur midfielder, Dele Alli.
Having played just 66 minutes of Premier League football so far this season, Alli's future under Jose Mourinho has been the subject of much speculation in recent weeks.
Last season, the 57-year-old Spurs boss stated that the £46.8 million-rated midfielder was lazy in training, and informed Tottenham's chairman, Daniel Levy, that he needed to provide the 24-year-old with motivation if he wanted to get the best out of him.
However, after the club reportedly offered the England international to Paris Saint-Germain over the summer transfer window, coupled with his lack of first-team appearances this season, it would appear that Mourinho has so far failed to find the motivation he believed was required to get Alli firing once again.
And, the midfielder was one subject of discussion on a recent episode of the Ask Ornstein YouTube show, in which Ornstein offered a rather bleak prediction regarding the midfielder's future at Tottenham.
He said: "He is not a key part of Jose Mourinho's plans. There was concrete interest in him from Paris Saint-Germain in the last transfer window, [there was] also an element of interest from Inter Milan and Juventus that didn't come to fruition.
"PSG had a number of loan approaches knocked back by Spurs chairman Daniel Levy, who really likes Dele and wants him to stay, and I think they all agreed they would try and make this work out, but it hasn't and is not working out.
"There's been no bust-up or fall-out but [it] doesn't feel like he suits Jose Mourinho's style, his structure, his approach, his personnel, his tactics, his system. And, if you look at Tottenham's upcoming fixtures, you would see very few opportunities for Dele Alli to play consistently, especially in the Premier League.
"It leads me to feel that Dele Alli will want to move in January, it's just about whether it's on loan or permanent. If it's a club at Tottenham's level or lower, you would probably think permanent, because if you went there on loan and it didn't work out well, there's possibly no way back.
"But, if you go to a so-called bigger club like a PSG, then a loan would be suitable because whatever happens, you would like to think you can come back to Tottenham and make some kind of impact further down the line.
"The key to all of this, of course, is Daniel Levy. Whether it can happen or not is in his hands. He's got Dele Alli under contract until 2024. So another big decision for him to make there. I suspect that talks will really start to gather pace on this from around mid-December time, as they try and find a suitable solution for all."
Do you think Tottenham should sell Dele Alli in January?
Yes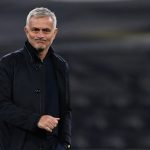 No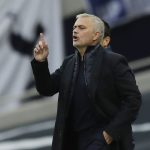 TIF Thoughts on David Ornstein's comments regarding Dele Alli…
From Ornstein's comments, it is clear that the journalist feels that Alli is not a part of Mourinho's plans going forward, and that the midfielder himself will likely want a move away from the club in the January transfer window.
And, considering the European Championships are coming up this summer, and the fact that Alli has not been involved in the England setup since 2019, in our opinion, should the midfielder wish to earn a place in Gareth Southgate's squad for the tournament and he continues to be left out of Mourinho's first-team plans, he may well be best served by moving away from Tottenham.