Jim Daly, James Endeacott, Travis Endeacott and Kevin Day discussed all things Crystal Palace on the latest edition of the FYP Podcast and they spent some time talking about ex-Palace loanee Patrick Bamford following the Eagles' 4-1 win over his current team, Leeds United, last weekend. 
Bamford scored Leeds' only goal in that game, while he had another goal disallowed. It may be fair to say that the Englishman has enjoyed a positive start to the 2020/21 campaign, as he has scored seven goals in Leeds' first eight Premier League games of the season. 
While discussing the striker during this podcast, Day stated that Eagles fans, in general, don't seem to like Bamford but he was happy to share praise for the £9m-rated man despite that, saying:
"I never quite understood the Palace fans' hatred of Bamford. If we were to hate every player who came to Palace and didn't fulfil his potential, that's a long list of people. I think there's just a kind of reverse snobbery about him. 
"The reason I think he's doing so well for Leeds is because Bielsa plays him as that sort of lone striker, but their whole system is geared to getting the ball to him in the box. I'd really like to see what his chances-to-goals ratio is.
"He's still not getting the credit he deserves. He'll probably score 20 goals in the Premier League this season. There's a touch of the [Alexander] Sorloths about him. Similar sort of build, no real strength, probably too nice, he didn't like to rough people up and he did have that air about him that he didn't want to get his kit dirty, but I never really blamed him for that." 
Do you hate Bamford?
YES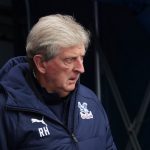 NO
TIF Thoughts on what Day had to say about Bamford…
It may be fair to say that Bamford's loan spell at Palace in the 2015/16 campaign wasn't a successful one, as he failed to score a single goal and provided just one assist in nine appearances for the Eagles in all competitions, though he did accumulate just 299 minutes of playing time during that loan spell. 
As per the BBC, Bamford himself described his time with the South London club as "terrible" and indicated that he wasn't happy with his playing time at Selhurst Park. 
Perhaps Bamford's unimpressive loan spell with Palace and his negative comments on his time at the club would explain why the striker isn't very popular amongst Eagles supporters if what Day said is true. 
However, as only four players have scored more goals than him in the top-flight so far this term, it certainly seems as though the 27-year-old is enjoying a much more positive season in the top-flight at present than he did at Palace or at any of the other clubs he's previously played for in the Premier League so he may deserve credit for that and it may be understandable why Day was full of praise for the player on this podcast despite his negative history with the Eagles.