Louis Shackshaft and Max Hayes discussed all of the latest Championship news on the most recent edition of the Championship Round Table podcast. Shackshaft cast some doubt over the future of Sheffield Wednesday manager Garry Monk during the show, with the podcaster calling for Tony Pulis to replace the current Owls boss. 
The Owls won their most recent Championship game against Bournemouth, but before that win, they endured a four-game losing streak in the league. They have won just three league games so far this term, losing five – and despite their 12-point deduction recently being reduced to a six-point deduction, they still find themselves at the bottom of England's second tier 10 games into the season.
It may not come as a big surprise that following that poor run of games, Shackshaft shared that he thinks Monk is the most likely Championship boss to get the sack, and he went on to share that he thinks Pulis would be a good replacement for the 41-year-old, saying:
"If you're going to be realistic – and I can't believe I'm saying this – the priority and aim this campaign now is, ultimately, to finish 21st and above, it's just avoid relegation, no questions asked. A manager like Tony Pulis, people aren't entertained by his style of play but, as we know, you could put him in the same bracket of Neil Warnock – he gets results, he gets objectives completed. 
"That's not me saying that Pulis would even want that job because I think he's certainly a better manager than where Sheffield Wednesday find themselves at the minute, but he's the only manager, really, that springs to mind where I think he could probably save our season even if it means him just signing a one-year contract, you know?"
Would you like to see Pulis in charge of the Owls?
YES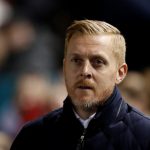 NO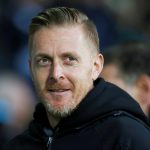 TIF Thoughts on what Shackshaft had to say about Pulis…
Pulis has earned a reputation as an 'escape artist' during his managerial career due to his ability to help teams avoid relegation, and as a result, it may be understandable why Shackshaft thinks the 62-year-old would be a good choice for the Wednesday job, even on a short-term basis, in order to fulfil their immediate goal of avoiding relegation this term if Monk does leave the club. 
So, it will be interesting to see how the Owls progress after Tuesday's win over Bournemouth and if that game represents a turning point for Monk's side.
The Yorkshire club are currently just three points from safety, so perhaps a good run of form could alleviate some of the pressure on Monk for the time being, but if they fail to turn things around over the coming weeks, then it is somewhat difficult to see the 'scrutiny' that the manager has received of late from 'disgruntled fans' of the club subsiding and perhaps a safe pair of hands in the form of 'escape artist' Pulis would represent a more attractive option for Wednesday.