Former referee Mark Halsey has recently criticised a refereeing decision from Chelsea's Champions League game against Rennes in early November.

Halsey was recently exclusively talking to This Is Futbol and he talked about multiple things involving VAR and the handball rule.
One decision that he shed light on was Felix Zwayer's decision to send Brazilian defender Dalbert off in Chelsea's 3-0 win over Rennes in the Champions League in early November.
Do you think the handball rule is confusing?
Yes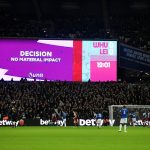 No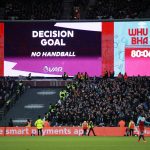 Dalbert was shown the second yellow card in the game after having handled the ball. Rennes president Nicolas Holveck also slammed the referee for his decision (as per the Sun).
When talking about the sending off, Halsey said: "We've got to get this sorted. Whether it's a change of personnel in the PGMOL management or [something else].
"I mean, the clubs can't be happy. Remember, they're the stakeholders. We see it week in, week out, managers now don't know what a foul is or what a handball is. How can that be right?
"I [did] an article the other week about [it] in the Champions League [after] the Chelsea v Rennes game where the Rennes defender was sent off for a second yellow card for a handball.
"I mean, it was never a handball. It was never a penalty and to make it worse, it was never ever a second yellow card. Never."
Clearly, Halsey isn't happy about the decision to send Dalbert off against Chelsea and he's also annoyed by the fact that Chelsea got a penalty from that decision.
Even Rio Ferdinand had criticised the decision to send the Inter loanee off and he had described it as an "absolute disgrace". Ferdinand said that the decision had brought to light the "harshness" involving the handball rule in the game (as per the Sun).
Joe Cole also questioned the decision and he believes that it feels as if both FIFA and UEFA are "trying to self-destruct".
So it is pretty clear that a lot of people aren't happy with that decision and while it does bring in doubts about the handball rule, it had an impact on the game as well. Chelsea were only 1-0 up till that point and if not for Dalbert's sending off, Rennes could've made something out of the tie.