Football finance expert Kieran Maguire has recently made a claim about Wigan Athletic's potential new ownership.
Maguire appeared on the latest episode of 'The Price of Football' podcast and he talked about the multiple financial aspects of the game. He also talked about a potential new ownership for Wigan Athletic. Maguire said that a deal has gone through but the administrators have been hesitant to name the new owner. He provided further details about the club's potential new owner.
It has been reported that Wigan's administrators have made it clear that the bidder, who happens to be Jose Miguel Garrido Cristo, has chosen to remain anonymous till the time the process of the takeover gets completed (as per Wigan Today).
Maguire provided further details about this potential new owner and said that a deal has already gone through.
He said: "Yes, so we're aware that a deal has gone through. The administrators have been reluctant to name the new owner, but a company called AFC Wigan has been formed. Doing a bit of ferreting around, I did find in one of the business newspapers that the new owner is in fact a guy called Jose Cristo, he's Spanish.
Do you think Wigan's takeover will go through?
Yes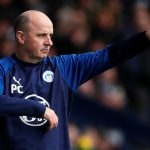 No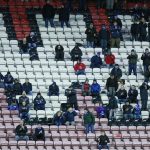 "I think the most interesting thing about him is that he is the nephew of a circus performer – or a lion tamer, in fact. That adds to the skill set of people in the EFL. Doing a bit more digging in about him, he has previously owned two Spanish clubs – Albacete and Castellon, who were third division clubs in Spain. He probably brought them for a wee bit less, but not that much less than I suspect he's paid for Wigan. He's not yet passed the owners' and directors' test, but we're awaiting the results of that."
TIF Thoughts…
It has been reported that the new owner has to get a green light from the EFL before he completes the takeover but it is impossible to predict the exact time frame for this. Elsewhere, it has been reported that the approval from the EFL is already expected to be granted in the next few weeks.
Cristo has the experience of owning football clubs in the past and that might bode well for the Latics, whenever the Spaniard completes the takeover. Perhaps, it is best for fans to remain patient about this situation as the takeover isn't officially complete yet.