Sam Matterface, Darren Ambrose and Alex Crook appeared on the most recent edition of TalkSPORT's GameDay podcast, during which the panel discussed all of the latest Premier League news and they spent some time talking about Wolverhampton Wanderers' 1-1 draw with Newcastle United on Sunday.
Wolves forward Raul Jimenez opened the scoring in the 80th minute of the game but the Toon had just enough time to equalise before the final whistle as Jacob Murphy's strike in the 89th minute helped Steve Bruce's side to salvage a point from their trip to Molineux.
During this recent edition of TalkSPORT's GameDay podcast, Ambrose talked about Murphy's equalising goal and he aired some criticism of Old Gold stopper Rui Patricio while discussing the strike, saying: "He'll be very, very disappointed with that.
"I think he got his wall set up all wrong. It's a shame for him that the camera angle was perfectly behind and you could just see – he didn't even have to bend it, Jacob Murphy, he literally had to pass it into the bottom corner.
"So not only did he not cover that side, he then stood too far over the other side of the goal, so it was an easy, easy finish and he'll be really disappointed with that.
"Goalkeepers are tending to make a lot of mistakes and being out of position so that obviously needs to be sorted. Good free-kick, but an easy finish. I think any free-kick taker would look at that and go, 'I could've just passed that in like he did.'"
Should Patricio have done better for Newcastle's goal?
YES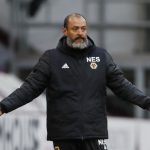 NO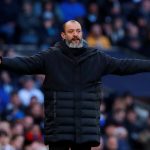 TIF Thoughts on what Ambrose had to say about Patricio and this goal…
It's clear from what Ambrose had to say that he thinks Murphy's goal was not necessarily down to the quality of the strike and was more down to the Wolves goalkeeper's poor positioning and the way in which he set up his wall.
There may be something to the former Newcastle United player's assessment of this goal, given that Murphy himself revealed that he noticed a weakness in how Wolves' wall was set up and also in the positioning of Patricio prior to hitting his strike.
Additionally, the goalscorer has credited his pre-match analysis of Patricio with finding a weakness in the goalkeeper's game that impacted his shot selection on Sunday.
So, this may back up Ambrose's suggestion that this goal highlighted some issues that the £12.6m-rated Portugal international needs to address.