Speaking recently on the Last Word On Spurs podcast, Ricky Sacks discussed what he believes to be a 'massive problem' for Tottenham Hotspur at present.
After a blistering start to their fixture against West Ham United on Sunday, which saw one goal from Son Heung-min and two from Harry Kane give Spurs a 3-0 lead after just 16 minutes, the Hammers spectacularly fought back in the match, scoring goals in the 82nd, 85th and 94th minutes to earn a remarkable 3-3 draw at the Tottenham Hotspur Stadium.
The match, and, more specifically, Tottenham's capitulation, was one topic of conversation on a recent episode of the Last Word On Spurs podcast, in which Ricky Sacks stated his belief that Spurs' inability to perform for the full 90 minutes of a fixture is a 'massive problem' for Jose Mourinho's side.
He said: "I just think, at the moment, a lot of people will come away from that game thinking, 'individual errors have been a massive problem for years with Tottenham, no matter who we've had in the backline, they've always been a problem. Sloppy defending has always been a problem'.
"I think Spurs being a complete team for 90 minutes has been a massive problem for the last two [or] three years. So, we look at this team and think, 'when are we going to see a full 90-minute performance?'
"We haven't seen that and again, this game highlights a lot about [Tottenham's] game management."
Do you blame Mourinho for Tottenham's capitulation against West Ham?
Yes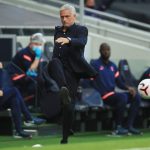 No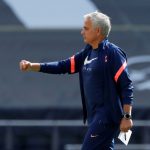 TIF Thoughts on Ricky Sacks' assessment of Tottenham's collapse…
From Sacks' comments, it is clear that the podcaster is of the belief that Spurs have not managed to perform impressively for the full 90 minutes of a match for the last two or three years, or, at least, not on a consistent basis.
And, we have to agree, if the West Ham game is anything to go by – when the club looked incredibly comfortable with a 3-0 lead at half time, only to leave the match with a share of the spoils – it would indeed seem like Tottenham's game management is something they do need to improve on if they are to avoid collapses like the one against West Ham happening again in the future.