Many Tottenham Hotspur fans have been talking about the latest video involving Gareth Southgate that recently emerged on social media.
Southgate was recently talking about Harry Kane in a press conference ahead of England's clash against Denmark. A video clip was relayed on Twitter by The Spurs Web.
The Three Lions boss had initially said that 'all being well', Kane would start in England's upcoming game but this had put him at odds with Jose Mourinho as there were concerns about his fitness recently. It was said that this could lead to a spat between club and country over the striker.
Do you think Harry Kane was injured last week?
Yes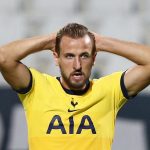 No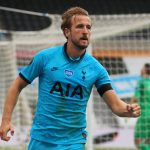 It has been reported that there has been dialogue involving Football Association medical staff and Tottenham doctors about Kane's fitness.
In the press conference, Southgate said that he doesn't know where stories about this issue are coming from. He revealed that Kane hadn't had enough 'training time' and that is why he didn't start against Belgium.
So, what did these Spurs fans make of Gareth Southgate's comments regarding the Harry Kane situation?
Well he's lying ?

— ? (@nikolaj0302) October 13, 2020
get him out

— Josh (@thfctanganga) October 13, 2020
One fan even made a comment accusing Sky Sports of fabrication, which could be down to the fact that they previously reported that Jose Mourinho and Southgate were in a dispute over the striker and continued to press him over the matter in the press conference, with Southgate seeming bemused at the suggestions.
Sky sports fabrication dept…. https://t.co/eiSegFQro7

— Chris Thorner (@chris_thorner) October 13, 2020
Let him come home gareth

— ENIC OUT (@MagicYouKnoww) October 13, 2020
so innocent

— The ladsss (@alboyyTHFC) October 13, 2020
Kane had featured against Belgium after coming on in the second half of the tie. It had been reported that the striker was carrying a thigh problem going into the international break and Mourinho is currently concerned about Kane's 'welfare'.
Some other Spurs fans also gave their opinions about Southgate and his latest comments about Kane.
— Peruvian Wreck-It Ralph ?? (@SpursyDavee) October 13, 2020
DCL is so much better, play him instead. Got way more goals than Kane….

— HF (@haofai) October 13, 2020
These Spurs fans are keen to make it clear that Southgate shouldn't use Kane against Denmark, with one fan suggesting that he should use Dominic Calvert-Lewin instead.
Kane has been in fine form for Spurs this season and has directly contributed to 15 goals in just eight appearances in all competitions. That is a reflection of how important he has been for Mourinho's men this season and because of that, keeping him fit should be a priority for Spurs.
To do that, it is best to keep him fresh and to not use him when he's injured. Since reports had suggested that he is potentially carrying a knock, it is understandable why Spurs fans don't want Southgate to use Kane against Denmark.