Fans of Tottenham Hotspur have been reacting to a post on Twitter in which Fabrizio Romano claims that Inter are 'not expecting' another bid from Spurs for Milan Skriniar.
In his tweet, the journalist states that Inter 'won't sell' Skriniar in the 'last hours' of the transfer window and that the Serie A side is 'not expecting' another bid from Tottenham prior to today's 23:00 transfer deadline.
He continues by stating that 'it's up to THFC' to make a deal happen but says that talk around the transfer is 'very quiet' at present, and finishes by claiming that Inter 'are ready to keep' the £45 million-rated centre-back.
In reaction to this news, fans of Tottenham flocked to have their say on the matter, with many stating that, although they are disappointed by the fact it looks like Spurs are set to miss out on the 25-year-old, they are still happy with the business their club has already done in the summer transfer window.
Like I've said, massive shame but we've had a top transfer window and hopefully we can go back in for him or another top centre back in January https://t.co/nv8H0NvR7O

— Matt (@MattTHFC__) October 5, 2020
Shame that, great window regardless though. Not sure any other team in the league has made more effective, targeted improvements to squad and 11 as Spurs have https://t.co/kKv6vYnvQk

— Cole Deller (@TheCDMole) October 5, 2020
Shame – but it's been a brilliant window.#COYS #THFC https://t.co/zUPXmHON8p

— Grant Kennett (@KennettDoes) October 5, 2020
Nothing but pain https://t.co/qfOhAi3NKe

— Owen (@OwenTHFC_) October 5, 2020
This deal looks dead now. Inter aren't going to sell if they can't replace him. Frustrating as this was one I felt we could have got done and would have been a game changer. https://t.co/70vNlXXtso

— ???????????????? (@jahayward94) October 5, 2020
These Spurs fans are right to point out their club has been incredibly productive in the transfer market thus far, landing the signings of Sergio Reguilon in a £27 million deal from Real Madrid, Matt Doherty for £15.12 million from Wolverhampton Wanderers, Pierre-Emile Hojbjerg for £14.94 million from Southampton and Joe Hart on a free transfer, in addition to the loan signings of Gareth Bale and Carlos Vinicius.
Considering the fact that the club has lost just one of their eight fixtures in all competitions so far this season, a 1-0 defeat to table-toppers Everton in their first league game of the 2020/21 campaign, it would appear at present that Spurs are indeed in good shape, even without the addition of Skriniar.
Are you disappointed to hear the Skriniar deal now looks unlikely?
Yes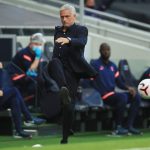 No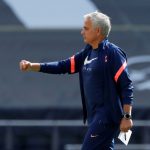 It would appear that many more Spurs fans are happy with the business their club has done over the transfer window, regardless of potentially missing out on the Inter defender, with many more taking to Twitter to share their feelings.
Honestly, we've gotten more than expected already https://t.co/hgRKJJL8aR

— Jorge (@TottenhamSpur) October 5, 2020
Dreams over boys, what a window it's been though. https://t.co/aOsTECKQVM

— Jay??????? (@FtblJay2) October 5, 2020
However, one Spurs fan thinks that the club's recent 6-1 victory against Manchester United has resulted in the club backing away from the Skriniar deal, which he believes to be a big mistake.
I knew yesterday's result would make us back off this transfer. Big mistake imo https://t.co/Ce2jSrkcPf

— Jim-C (@jmconnor6) October 5, 2020
All in all, it would seem that the majority of these Spurs fans are happy with the deals their club have already managed to get over the line in the summer transfer window, and, although they clearly would have liked to see Tottenham sign Skriniar, they are not particularly devastated by the news the deal for the defender now looks unlikely.