Niall McCaughan, Steffen Armstrong and Marley Anderson discussed all of the latest Premier League news on a recent edition of the Football Social Daily podcast and they spent some time talking about Tottenham Hotspur left-back Danny Rose during the show. 
Rose last played for the Lilywhites back in January in a 1-0 loss to Liverpool and he hasn't even been given a squad number for the 2020/21 Premier League campaign. With that in mind, it's perhaps no surprise that the left-back has been linked with a move away from Spurs of late, with less than a year remaining on his current deal.
The 30-year-old was reportedly hoping to secure a move to 'an overseas club' during the most recent international transfer window which closed on 5th October after he was seen having a heated conversation with Spurs boss Jose Mourinho in the Spurs-focused Amazon Prime documentary All or Nothing, however, a move abroad didn't ultimately materialise before that deadline.
Rose has since been linked with a move to the Championship, with Middlesbrough said to be interested in signing the £9m-rated player and Spurs said to be open to allowing Rose to leave either on loan or on a permanent deal. During this recent edition of the Football Social Daily podcast, Armstrong shared his thoughts on the possibility of Rose moving to a club in England's second-tier and what that may mean for his career, saying:
"I think the writing's on the wall for him now.
"Maybe he's had his time but he's had a sterling career. He's played for England an awful lot and he's been in a Champions League final, so no complaints from him.
"Fair play to him if he's going to go into a lower league, Middlesbrough's still a decent team. That's just the natural progression of his career, it happens to a lot of players when they get to that kind of age.
"Maybe playing in the Championship week in, week out, is the best place for him now and it probably is."
Does Rose belong in the Premier League?
YES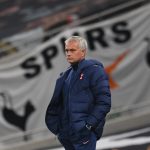 NO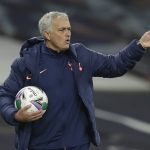 TIF Thoughts on Armstrong's comments about Rose's potential move to the Championship…
So, as can be seen in what Armstrong had to say, it seems as though he believes that Rose is no longer a Premier League-level player and a move to England's second-tier may be what is best for him and his career at present.
Considering that he remains a Tottenham player despite the fact that he doesn't seem to be in Spurs' plans at present and he is said to have been looking for a move abroad in the most recent international transfer window, this might suggest that other top tier clubs share this view that Rose's time at the top level is up.
As a result, perhaps Armstrong is right and it will be interesting to see if the 30-year-old does make the move to the Championship before today's deadline and if so, then how he fares in England's second-tier and whether or not it appears to be the right level for him.