Football.london reporter Alasdair Gold was recently joined by colleague Lee Wilmot to discuss the latest goings-on at Tottenham Hotspur, with a focus on the transfer window and Spurs' recent 6-1 win against Manchester United.
One topic of discussion during the video was Spurs' upcoming Europa League squad announcement and why selecting squads can be such a tough decision for managers, especially this season as two first-team players at the North London club will be forced to miss out, due to non-homegrown player restrictions (per Football.london).
Gold recalls that during Mauricio Pochettino's time with the club, he particularly struggled with one decision that he was forced to make with regards to selecting Spurs' Champions League squad for the knockout stages in the 2017/18 season.
Here's what he said about the former Spurs boss during the video:
"Pochettino told me when I asked him about [Juan] Foyth, when Lucas Moura signed, he had to leave Foyth out. He told me then it was the most painful decision he's ever had to make in management, because it was essentially telling a player you have that he's not going to play and explaining the reasons why you had to pick him [to miss out]. It's not like a matchday squad, it's six games you know you're not going to play in."
TIF Thoughts…
From what Gold suggests, Pochettino really struggled with having to leave Foyth out of his Champions League squad following the signing of Moura in January 2018.
Do you have sympathy with managers in this situation?
Yes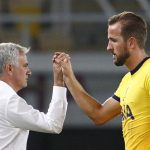 No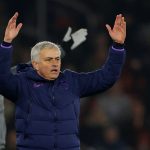 Jose Mourinho will have no such problem with the Argentine defender, as he was sent out on loan to Villarreal recently, however, he will need to leave two players out of his squad, which will surely be a huge blow to those players' confidence, so you can see why it is such a difficult decision for managers to have to make.