Rory Smith, the chief football correspondent for The New York Times, has been speaking on the latest edition of the BBC's Football Daily podcast.
Smith joined Mark Chapman, Chris Sutton and Micah Richards on the panel as they discussed the 'Project Big Picture' proposals which were put forward by Liverpool and Manchester United and supported by EFL chairman Rick Parry.
However, while discussing this, the proposed takeover of Newcastle United was mentioned, as under 'Project Big Picture', the most powerful clubs would be able to block any takeover of another Premier League club.
This led to a discussion on why the proposed takeover of the Toon by Amanda Staveley's Saudi-backed consortium failed.
It seems as if Smith believes that the proposed takeover of Newcastle did not pass because of piracy issues.
He said: "The Newcastle example is a really emotive one because it's recent and it happened, and the situation at Newcastle is lamentable.
"There is only one country in the world [Saudi Arabia] that is pirating Premier League television rights.
"There's not lots of countries out there pirating the broadcast streams, and thereby threatening the broadcast revenue of the league, which was the problem with the Newcastle takeover.
"It wasn't that 'we don't want Newcastle to be good,' it was that 'these people have stolen from us.'"
Do you think piracy was an issue?
No, the Premier League explained what the problem was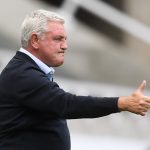 Yes, that stopped the deal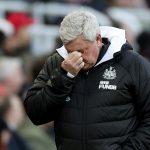 TIF Thoughts…
While the takeover was being assessed by the Premier League, it was claimed that the piracy was the main issue; however, when the Premier League released its reasons for why the deal was withdrawn, it had apparently not even reached the stage where they had to look at piracy.
Instead, the league claimed that the deal failed because the consortium refused arbitration over the issue of PIF and the Saudi state being separate.
So, although Smith claims that the takeover failed because of piracy, the Premier League's reasons arguably suggest otherwise.
However, the deal is not dead as Mike Ashley has hired two lawyers to try and force through the takeover, so we will have to see if anything comes from that.