A lot of Newcastle United fans have replied to a post from Mehrdad Ghodoussi that follows on from the news that all 20 Premier League clubs rejected 'Project Big Picture' at a meeting held on Wednesday.
Ghodoussi, who is Amanda Staveley's husband, claimed that he was 'glad to see the "big six" rejecting their own plan' and that it was 'obviously well thought out.'
'Project Big Picture', proposed by Manchester United and Liverpool, intended to shake up English football and included cutting the number of Premier League teams from 20 to 18 and handing all of the power over to nine clubs.
However, it was strongly opposed, and it has now been rejected.
Do you think this might help the takeover?
Yes, it proves they are corrupt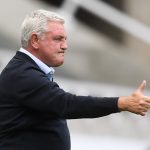 No, it won't make a difference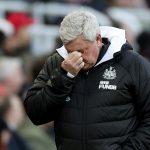 So, what did these Newcastle United fans make of Ghodoussi's tweet?
Just backtracked like they did when Mike Ashley called them out for 'rejecting the consortium'

They don't like bad publicity but are corrupt to the bone!

— ?? JordXnT ?? (@JxrdanT97) October 14, 2020
We know their stance. It's too late. Cats out the bag. They can try to deny involvement and blame Parry. But we all know which dirty fingers were involved. We won't forget. We will get our own back. Let's send them packing! Only one united!

— ?? NUFC Spain ?? #ApproveTheSale (@SpainNufc) October 14, 2020
One of the ideas proposed in 'Project Big Picture' was that the nine longest-serving clubs could veto any potential takeover of another Premier League club.
So, Newcastle's potential takeover could have hypothetically been rejected by their rivals, but now that the plan has failed, many Toon fans are hoping that the takeover involving Staveley's Saudi-backed consortium can go through.
Hopefully this whole thing coming to light does us a bigger favour…

— David Pick (@davidpick1987) October 14, 2020
GET THE TAKEOVER THROUGH NOW BOSS ????????????????????????

— Newcastle United fc (@Nufc1892fcz) October 14, 2020
It's time ?? pic.twitter.com/7EaJ9LJmsm

— Rich Miller?????? (@Rich1982Miller) October 14, 2020
Now that should pave your way of buying our club don't you think mehrdad

— Matty Duggan (@mattyduggan) October 14, 2020
Great news

— Phil (@Phil34630316) October 14, 2020
Takeover time

— Mup Murphy (@MupMurphy1) October 14, 2020
Give us a sign?

— TheClubFormerlyKnownAsNUFC (@heatonjake1892) October 14, 2020
The takeover bid, which involved PCP Capital Partners, PIF and the Reuben brothers, was initially withdrawn in July, with the Premier League yet to make a decision on it.
However, it is now being dealt with by lawyers as Mike Ashley looks to force it through, and it is clear that some Toon fans think that with 'Project Big Picture' failing, the takeover now has a better chance of succeeding.
We will have to see if that turns out to be the case.