A lot of Newcastle United fans have replied to a post from reporter Martin Hardy that confirms that Ruben Loftus-Cheek will not be moving to Tyneside today on loan.
The Chelsea midfielder could be set to leave Stamford Bridge today, but it looks like he won't be joining the Magpies, who are thought to be expecting a quiet day, with the focus for them to get rid of a few players.
However, this news on Loftus-Cheek has annoyed these Toon fans.
Are you annoyed by this?
No, though I want us to sign more players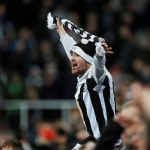 Yes, could have been a good addition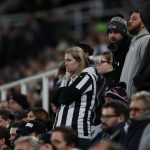 Shame

— Dave Rees (@johndavidrees) October 5, 2020
Cheers, ruined me Monday already

— Joe Halliday (@halliday_9) October 5, 2020
not surprised

— Aaron Olsson (@AOlssonNUFC) October 5, 2020
It seems Newcastle might not be signing anyone else, though Sky Sports' Pete Graves believes that they might take a player on loan, but it seems as if the Toon are pretty much done apart from the potential arrival of Rodrigo Vilca, which should be confirmed today.
Newcastle can say they have had an active transfer window, having added Callum Wilson, Jamal Lewis, Ryan Fraser, Jeff Hendrick and Mark Gillespie.
However, it is clear that these Toon fans are not happy with their club's business.
We completely done then Martin? Absolute disgrace if so

— Dayle (@DayleBarron) October 5, 2020
We smugly think that we've done enough, because we've won a couple of games. Need a midfielder, desperately IMO.

— ToonFan #PremierLeagueIsCorrupt (@ToonFan14) October 5, 2020
Pathetic club always will be

— Nathan (@NathanD_8) October 5, 2020
Wilson has already had a fantastic start at St. James' Park, having scored four goals in his first four Premier League games for the club.
Hendrick has scored one and set up another, while Fraser scored on his debut in the EFL Cup.
So, some of the Toon's signings are already having an impact on the team.
Though many Newcastle fans are clearly unhappy with their business, they should perhaps wait and see how the team do until January before making any judgement.
However, it looks like Loftus-Cheek will not be joining Newcastle, and we wouldn't be surprised if – apart from Vilca – there were no further additions before the transfer window closes.