A lot of Newcastle United fans have replied to a post from Lee Ryder that contains a video of Rodrigo Vilca smashing home an effort with his right foot at St. James' Park.
The footage was taken before the Toon's Under-23s played Fulham's Under-23s and won 2-1 with Vilca impressing in the game.
Vilca is a new signing for the Toon's Under-23 squad and was signed from Peruvian side Deportivo Municipal in the last transfer window.
The 21-year-old received praise from Ryder after the game, and this footage of Vilca got some Toon fans suggesting he should be in the first-team squad already.
So, what did these Newcastle fans make of this footage of Vilca?
Does Vilca excite you?
No, too early to tell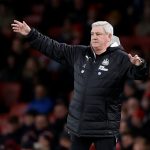 Yes, looks promising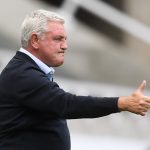 When Goal meets Bend It Like Beckham ?

— NE1's Game (@game_ne1) October 19, 2020
Shot???

— Gary…??? (@NUFCgaz_) October 19, 2020
Throw him in the first team… No way he's worse than what we see weekly now

— Michael Blume (@Blumema) October 19, 2020
Will put in a better shift then Shelvey by how things are unravelling

— bobby martins (@BobbyGoa) October 19, 2020
Newcastle fell behind thanks to a goal from Jean-Pierre Tiehi but Yannick Toure equalised before Stan Flaherty scored the winner, but it was Vilca who impressed.
This post showing Vilca's goal continued to draw the attention of many Newcastle fans who managed to have a dig at Steve Bruce and don't want the Toon's boss to go near Vilca.
Don't let Bruce near him

— Dave phalp (@DavePhalp) October 19, 2020
He'll be playing right back next week

— 6944Colin (@6944colin) October 19, 2020
Though this goal was just in the warm-up, it is still an impressive strike, and it seems as if in the game, Vilca was decent as well.
The plan is to keep him in the development squad, but it is clear that some Newcastle fans are excited to see what he can do if he plays for the first team at some point.