Chris Waugh has been speaking on the latest edition of The Athletic's Pod On The Tyne, and he has been talking about all things relating to Newcastle United.
One of the topics that Waugh spent some time on was the Toon's squad for the first half of the Premier League season after they submitted their squad to the Premier League on Tuesday.
While talking about this, The Athletic reporter revealed that he is worried about the Toon's lack of options up front, especially if Callum Wilson gets injured.
Waugh feels like if Wilson were to pick up an injury, then the Toon would be left with a lack of firepower, and looking at the squad, it looks as if that is where he feels Newcastle could have perhaps done with another option.
He said: "I still think that the obvious one [position where Newcastle are struggling] is up front; without Wilson they really look very, very short of firepower.
"There was a bit of a worrying moment during the Manchester United game where he did pull up and did look like he was in trouble, and there [were] a few worried glances from the bench, but he was able to carry on.
"If Wilson gets injured, then you really worry about them up front."
Are you also concerned if Wilson gets injured?
Yes, we would be in big trouble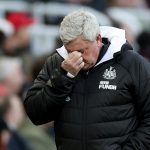 No, we would be fine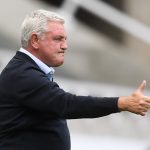 TIF Thoughts on Chris Waugh's concerns if Callum Wilson gets injured…
Wilson has had a great start to life at St. James' Park with four goals in five Premier League games, and he nearly made it five goals only for David de Gea to deny him with an outstanding save.
However, the other options if Wilson were to get injured, don't look as appealing.
Andy Carroll has failed to score in 22 Premier League appearances since he returned to the Toon, and Joelinton has only scored two Premier League goals since he joined Newcastle in the summer of 2019.
Dwight Gayle is the other option, but he is injured at the moment, so we can see Waugh's point, and for the Toon's sake, they will probably just have to hope Wilson can continue this form and avoid any injury.