Chris Waugh has been speaking on the latest edition of The Athletic's Pod On The Tyne, and he has been talking about all things relating to Newcastle United.
One of the topics that Waugh spent some time on was Rodrigo Vilca after he played for the Toon's Under-23s in their win over Fulham's Under-23s earlier in the week.
Vilca is a new signing for Newcastle's Under-23s, having signed from Deportivo Municipal in Peru for £225,000, and he impressed in a 2-1 victory for the Toon's youth squad.
This led to Waugh discussing Vilca, and he revealed that it is unlikely he will be appearing for the first team this season.
He said: "There's been a lot of excitement about Rodrigo Vilca, 21-year-old Peruvian signed for I think an initial [£225,000].
"He's very much coming in as a development squad signing, but he is in theory available for the Premier League squad because he was under the age of 21 at the start of January; [so] he could be brought into the squad.
"Whether he's likely to be involved in the first team this season, I would say that is highly unlikely at this stage."
Do you think Vilca will play in the first team this season?
No, he will stay in the reserves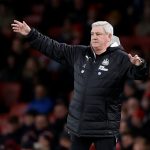 Yes, he will get a chance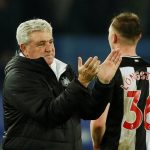 TIF Thoughts on Chris Waugh's view on Rodrigo Vilca…
Vilca was impressive in his first game for the Under-23s, but even Steve Bruce confirmed that the 21-year-old would be staying with the development squad to start with, so Waugh's prediction on Vilca's involvement in the first team could be right.
However, if he keeps impressing for the Under-23s as he did in his first game, then maybe he will get a call-up to the first team?
It will be intriguing to see how Vilca develops this season.