Chris Waugh has been speaking on the latest episode of The Athletic's Pod On The Tyne about all things relating to Newcastle United.
One of the topics that came up while he was discussing the Toon was their 4-1 defeat to Manchester United and Waugh pointed out that this was not the first time that Newcastle were passive in a game.
The statistics make for grim reading as Newcastle allowed the Red Devils to fire in 28 shots on goal, of which 14 were on target and Manchester United also had 64% of the ball.
Waugh thinks that if a performance like this was a one-off then maybe it wouldn't be so bad but the problem is that it isn't and Newcastle have turned in too many passive displays.
He said: "If that performance was just in isolation if that was just one game, I think you could almost write it off but the problem is that it isn't.
"This is in a wider context of the amount of times we have seen Newcastle playing this way or be almost as passive.
"Almost allow the opposition the territory, the space, the ability to get shots away, [and] to have all these opportunities."
Do you agree with Waugh?
Yes, these performances are a joke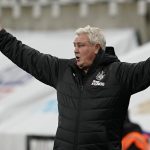 No, we were just unlucky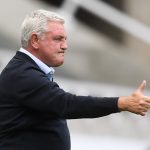 TIF Thoughts on Chris Waugh's view on Newcastle's performance against Manchester United…
Waugh is right that this isn't the first time that Newcastle have conceded possession and allowed their opponents to have lots of shots at their goal.
For example in their 1-1 draw with Tottenham Hotspur this season, Spurs had 23 shots with 12 on target and also had 66% possession.
So, there appears to be a worrying trend here and looking at these sort of stats it should come as no surprise to see that Karl Darlow has made the most saves in the Premier League this season.
So, you can see Waugh's point on the game against the Red Devils and it is up to Steve Bruce and his squad to turn that around in the Toon's next game against Wolverhampton Wanderers.