Jim Salveson appeared on a recent edition of the Football Social Daily podcast, during which Manchester City player Fernandinho's leg injury, which is set to see him sidelined for 'four to six weeks' according to Sky Sports, was discussed.
The Brazilian came on as an 85th-minute substitute during his side's recent 3-1 UEFA Champions League win over Porto but he then 'limped off in injury-time' of that game due to a leg injury.
During this recent edition of the Football Social Daily podcast, Salveson shared that he anticipates Fernandinho is going to be "a massive miss" for Pep Guardiola's side now that he is set to spend some time on the sidelines and he pointed the finger of blame at the club's "lack of good recruitment" for leaving them in this situation where the 35-year-old's injury "is going to have" a significant impact on the team.
The podcaster said: "Fernandinho is going to be a massive miss for Manchester City but at the same time they've only got [themselves] to blame that he is going to be a massive miss because it's another area that they've failed to strengthen in.
"Fernandinho is now 35, they've known he has been a player coming to [the] end of his career for the last two seasons they've been looking for replacements, they bought in Rodri who looked like he was going to be a competent replacement for Fernandinho but he's not looked 100% convincing yet.
"You've had time and you've certainly got money to bring in the next generation, to bring in the replacements for these players. You're setting your stall out that you're relying on a 35-year-old defensive midfielder to be instrumental to your season. So why haven't you prepared for this? And why haven't you backed it up?
"I think you can certainly blame the lack of recruitment or the lack of good recruitment for Manchester City for the impact this injury is going to have."
Will Fernandinho be a massive miss for City?
YES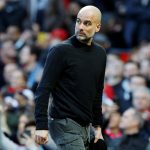 NO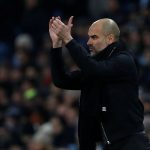 TIF Thoughts on what Salveson had to say about Fernandinho's injury and City's recruitment…
Fernandinho featured in 41 games for City last season, including 30 of their Premier League games and eight of their UEFA Champions League games, while the season before that, he made 42 appearances for City in all competitions, 29 of which came in the Premier League and eight of which came in the Champions League.
Meanwhile, so far this term, the £3.6m-rated man has played in six of City's seven competitive games, so it certainly seems that despite Salveson viewing the 35-year-old Brazilian as a player who has been approaching the "end of his career" for a while now, it may be fair to say that he has played a fairly significant role for Guardiola's side in recent seasons.
So, it will be interesting to see how much of an impact this injury does have on City over the coming weeks. If it does have a big impact on the club, as Salveson anticipates it will, then perhaps he is right to suggest that City's failure to reduce the importance of Fernandinho's role in the squad to a large enough extent in recent seasons should then receive some criticism.