Speaking on a recent episode of the Why Always Us? podcast, David Mooney discussed Pep Guardiola's future at Manchester City, claiming that this could well be the last season the Spaniard spends in charge of the club.
Since arriving at the club back in 2016, Guardiola has guided Man City to two Premier League titles, three League Cup victories and one FA Cup triumph – winning 178, drawing 27 and losing 36 of his 241 games in charge of the club.
However, last season saw City lose their Premier League crown to Liverpool, as well as crashing out in the quarter-finals of the Champions League to French side Lyon.
And, after five games played this season, City currently occupy 13th place in the Premier League table, having won two, drawn two and lost one of their Premier League fixtures.
As a result of this seeming decline, there has been recent talk regarding Guardiola's future with City, as, with the Spaniard's contract set to expire at the end of this season, and, as yet, there being no sign of him signing a new deal, it would appear as if his spell in Manchester could be coming to an end.
This was one subject of conversation on a recent episode of the Why Always Us? podcast, in which Mooney claimed that this could indeed be the last season Guardiola is in charge of City.
He said: "I think we should be clear – this isn't a discussion about whether Guardiola should be sacked or not. This is a discussion about what happens next because his contract is up at the end of the season.
"As it stands, he's leaving the club in May, he himself has said that he has to earn a new contract.
"We know that he'll only stick around if he feels that there's more he can get out of the team or there's more that the players can learn from him, but we also know that after four years at Barcelona, he was absolutely shattered.
"He cited mental fatigue when he had that sabbatical year. So, all of that said, taking all that in mind, it leads you to think this could be his last season.
"[However,] the big 'but' here is that he knows, and everybody else in football knows, he's never going to have it better than at City. He's never going to get a better opportunity to have the level of control that he wants at a club than what he's got right now."
Do you want Guardiola to stay at City beyond next summer?
Yes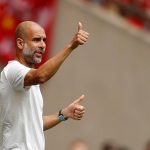 No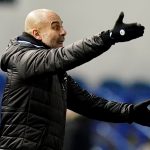 TIF Thoughts on David Mooney's comments regarding Pep Guardiola's future at Manchester City…
From Mooney's comments, it is clear that the podcaster feels that there is very much the potential for this to be Guardiola's last season in charge of Manchester City, however, he also appears to be of the belief that Guardiola will not find a club that allows him to have the level of control that he currently does in Manchester.
As for whether the Spaniard stays or goes, only time will tell, however, with the club currently sitting in the bottom half of the Premier League table, albeit after only five games, if things do not improve, it could well be argued that City should be considering replacing Guardiola anyway, regardless of the manager's own preference about either staying or going.