The Athletic's Liverpool reporter James Pearce recently appeared on Reds-focused YouTube channel The Redmen TV where he joined Chris Pajak to discuss Liverpool's recent transfer activity following Monday's transfer deadline and the pair spent some time talking about Rhian Brewster, who has left Anfield to join Sheffield United, during the show.
The Blades broke their transfer record to sign the 20-year-old centre forward for £23.5m earlier this month. As per the BBC, a 'buy-back option' which is valid for three years was included in this deal, while the Merseyside club are also set to receive '15% of any sell-on fee' for Brewster.
After discussing his transfer during this recent YouTube video, here is what Pearce had to say about the possibility of the England U21 international re-signing for the Reds in the future: "I think it's difficult to say [if Liverpool will re-sign Brewster in the future] because Liverpool haven't confirmed exactly what those numbers [for his buy-back clause] are.
"Probably, common sense tells you it's around that £35-40m mark, because it's got to be a significant increase on what Sheffield United paid, just to make it worth their while buying him in the first place.
"It's obviously not going to be a crazy amount of money because otherwise, the buy-back option wouldn't be of much value to [Liverpool].
"The other important thing to factor in is not only do Liverpool have to want to bring him back at that fee, but Brewster will actually have to want to come back himself. It may well be that he puts down some roots at Sheffield United, becomes their first-choice No 9, banging them in, and still doesn't see that happening if he was to come back to Liverpool.
"It's going to be really interesting to watch his progress. Liverpool have put these buy-back clauses into deals in the past, you think of Jordon Ibe and Brad Smith, I don't think we probably ever thought that they were going to be triggered. I think this one with Rhian Brewster is probably a bit more realistic."
Do you think Brewster will return to Anfield in the next three years?
YES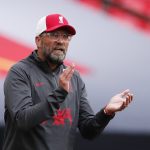 NO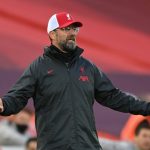 TIF Thoughts…
So, while Pearce doesn't seem to be 100% certain that the Reds will activate their buy-back clause for Brewster or that the player himself will necessarily be willing to return to Anfield in the next three years, the journalist does seem to be confident that Brewster's buy-back clause is more likely to be triggered than other buy-back clauses the Merseyside club have had, and ultimately not used, in the past.
Last season, Brewster spent some time on loan with Swansea City where he netted 11 times in 22 appearances in the Championship, including the playoffs. He is yet to make his Premier League debut, so it will be interesting to see if he can replicate the positive form that he showed in England's second-tier now that he has become Premier League Sheffield United's club-record signing.
If he can produce similar numbers in the top-flight, then we feel it won't be too surprising if he does convince the Anfield decision-makers to try and re-sign him within the next three years.