A lot of Leeds United fans have replied to a post from Ryan Conway of The Athletic, who has confirmed that the Whites are interested in Louie Sibley of Derby County.
However, he claims that they might not have the budget to make the deal possible and that their interest isn't too intense as a result.
Football Insider originally reported the news relayed by Conway, while Victor Orta has recently spoken of his admiration for Sibley in an interview with the Yorkshire Evening Post.
So, it is clear that Leeds are interested in the 19-year-old, though these Whites fans are unconvinced, especially because last season, Sibley slow-clapped the Whites onto the field during Derby's guard of honour for Leeds.
Would this be a deal that interests you?
Yes, would be funny to take Sibley from Derby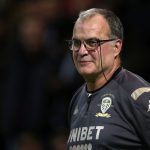 No, he isn't good enough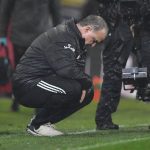 The one that couldn't applaud during our guard of honour? Something tells me he doesn't have the sort of attitude Bielsa looks for in a player…

— Hopey (@hopey550) October 12, 2020
Average. No thanks.

— Sam Cussins (@samcussins) October 12, 2020
Is that the little salty dweeb who was slow clapping us last season? ? got a bit of growing up to do. Rather not

— PaulLUFC ? (@PaulLUFC1919) October 12, 2020
Sibley has made 22 appearances for the Rams and has scored five goals, including a hat-trick in only his third Championship game for the club.
This season, he has made three league appearances and has earned an average rating of 6.15/10 (as per WhoScored).
This rating puts him in 17th place in Derby's squad and would put him in 16th place in Leeds' squad, so you can see why some Whites fans aren't too enthusiastic about his potential signing.
However, there are others who would like to see this move happen.
He would be for future rather than the 1st team so £2mill with add ons then loaned back for the season would be good deal for derby

— bielsa's lucky blue bucket ???? (@delwright21) October 12, 2020
I spy, with my little eye.

— Lord Bielsa (@LordBielsa) October 12, 2020
I am shocked Football Insider reported any truth

— Kamil Bia?y (@Lajt89) October 12, 2020
Can't see this happening. But…. It's a clear sign we are after someone this week! More "don't go to bed just yet". Exciting #lufc https://t.co/UMDZkdHZuy

— Ben (@ben080385) October 12, 2020
Hes done ok for a low Mid table champ club. Remains to be seen if he can cut the mustard at a big PL club. Chuck em a couple of our millions help them survive for a few more months. Maybe even give them roberts on loan aswell

— callum plunkett (@CallumPlunkett) October 12, 2020
The domestic window closes on Friday, and it has emerged that the Rams want £10m for Sibley, so we will have to see if Leeds decide he is worth that or not.