Joe Thomlinson, Patrick van Straaten and Chris Hamill discussed all things Premier League on the most recent edition of Football Daily's Sunday Vibes and spent some time talking about Everton midfielder Abdoulaye Doucoure during the show.
Doucoure joined the Toffees for £19.89m from Watford last month. Since joining the Merseyside club, he has featured in all of Everton's first four games of the 2020/21 Premier League season, with the Frenchman accumulating more league minutes than all but five other Toffees players at this point of the campaign, helping them to take maximum points.
However, during this recent edition of Football Daily's Sunday Vibes, Van Straaten was critical of Doucoure and shared some doubts about the player's quality, saying: "I'm open to him being good, but he was never very good at Watford, so it would be a first.
"People really liked him, they were kind of like, 'he's a great box-to-box midfielder' – but he did nothing defensively. Then, there was a season where he scored a bunch of goals and everyone was like, 'he's amazing at getting forward in attack' – and then the next season he didn't do that, either. So, he was never terribly rounded and he was never terribly consistent."
Do you agree with Van Straaten's comments about Doucoure?
YES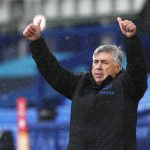 NO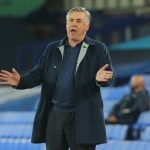 TIF Thoughts…
So, while Van Straaten didn't rule out the possibility that Doucoure could yet win him over, it's clear from his comments that he is not a very big fan of the 27-year-old Frenchman.
However, while Van Straaten shared that he doesn't think Doucoure has ever proven himself to be a very well-rounded player, it may be fair to say that he has been influential for the Toffees in defence and attack this term.
As per WhoScored, Doucoure has made the third-highest number of interceptions (1.8) and the joint-fifth-highest number of tackles (2.0) per Premier League game of any Everton player this season, while he has also made the fourth-highest number of dribbles (0.8) and the third-highest number of key passes (1.8) per Premier League game in the Toffees squad.
This may show that Doucoure is capable of being a well-rounded central midfielder who can contribute for his team both on and off the ball, and if the £22.5m-rated Frenchman keeps up this form as the season progresses, then he may well change Van Straaten's opinion about him.