Dan Cook has been speaking on the latest edition of the HLTCO podcast about all things Crystal Palace.
One of the topics that Cook spent some time on was Andros Townsend's performance in the Eagles' 2-1 win over Fulham on Saturday as well as his performances this season in general.
The former Tottenham Hotspur winger earned a solid 7.53/10 rating for his display against Scott Parker's men, and Cook was pleased with what he saw from Townsend.
He said: "I felt as though Andros Townsend was hugely deserving of praise on the day because of his absolutely tireless work rate on the flank for us.
"Every single time the ball went anywhere near Andros at the weekend, it seemed as though he was harrying his defender or covering man.
"He was putting challenges in; he was helping out his full-back; he was basically everywhere."
Cook then went on to talk about Townsend's displays this season more generally and seems to have been impressed with how the 29-year-old has played this season.
He said: "If you look at his performances so far this year, it's fair to say that he's back.
"He is not necessarily someone that you look to for bundles of goals and assists – but he is a footballer that understands the game.
"I can see why Roy Hodgson prizes him so highly."
Do you agree with Cook on Townsend?
Yes, he has been much better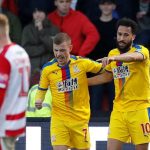 No, he should be doing more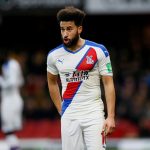 TIF Thoughts on Cook's view on Townsend…
So far this season, Townsend is averaging a 7.25 rating in the Premier League, and in six league appearances, he has scored one goal and provided two assists for the Eagles.
However, if you compare this to last season when Townsend's average rating was just 6.56, you can see the improvement that Cook is talking about.
This year, he has already matched his goal tally and beaten his assist total from last season in the Premier League, so it will be interesting to see if he can keep up this sort of form for the rest of the season.
For now, though, Cook has been impressed with the former Newcastle United man this season and was also pleased with how he played in the win over Fulham.