Speaking on a recent episode of the HLTCO podcast, Dan Cook discussed Crystal Palace's reported interest in offering Nathaniel Clyne a contract with the club.
After being released by Liverpool, a club where he made 103 appearances over a five-year spell, Clyne has so far failed to secure a contract with a new side.
The last fixture the £7.2 million-rated 29-year-old played for Liverpool was back December 2018, in the club's 5-1 victory over Arsenal, while his last game full stop came later on in the same season, in a 5-3 defeat to Crystal Palace while on loan at Bournemouth.
This is largely down to the fact that, last summer, the right-back suffered a cruciate ligament rupture, keeping him sidelined for the majority of Liverpool's 2019/20 campaign, with the club eventually deciding not to renew his contract, meaning he has been a free agent since July 1.
However, the former England international has been training with Crystal Palace, the club where he started his career, in recent weeks, and reports have suggested that Roy Hodgson is considering offering Clyne a deal with the club.
This was one topic of conversation on a recent episode of the HLTCO podcast, in which Cook suggested that the potential deal for Clyne is one that appears to suit all parties.
He said: "He's someone that's been on trial with the football club following his move away from Liverpool. Of course, he's got previous at the football club, having come through the academy and he's somewhat of a fans' favourite.
"Even though Roy Hodgson wasn't at the football club the last time Nathaniel was, I think he has quite a close bond with him due to their work together with England. So, it's probably a deal that suits all parties.
"Nathaniel Clyne is, or was, an England defender, he's someone that knows the club well, that the fans appreciate, that the fans will give a bit of leeway to if he comes in and doesn't necessarily look up to speed immediately, and it would bolster our options on the right-hand side of defence."
Do you think the club should offer Clyne a deal?
Yes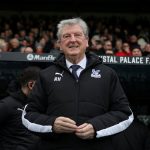 No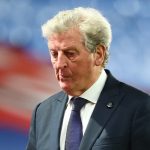 TIF Thoughts…
From Cook's comments, it is clear that the podcaster is of the belief that the club offering Clyne a deal would be a good move, and that the defender would bolster the club's options in the right-back position.
And, considering the fact that summer signing Nathan Ferguson has been sidelined with a knee injury since January 28, the addition of Cyne, in our opinion, could indeed be a decent move by the club, in order to give them greater depth in the position.