Charles Watts, the Arsenal correspondent for Goal, has been discussing the club's involvement in Project Big Picture during a recent video on his YouTube channel. 
The proposal has been described as 'the biggest shake-up in English football since the launch of the Premier League' and would place more power in the hands of the traditional 'Big Six' clubs – Manchester United, Arsenal, Liverpool, Chelsea, Manchester City and Tottenham Hotspur.
During his recent Q&A session, the journalist was asked about the Gunners' involvement in the proposal, being one of the aforementioned clubs and here is what he had to say on the matter:
"They have been involved, it's no secret the so-called 'Big Six' have been talking about it, obviously it's being driven by the American owners of Manchester United and Liverpool. Arsenal are kind of staying silent, not really giving too much away about how involved in the process they've been so far but look let's face it, as much as we all love Arsenal, the people who run this club are in it for one thing and that is really money.
"I hate the whole idea, I just can't stand it – it's a power-grab, it's the 'big six' using their power at the worst possible time as well, in the middle of a pandemic, when people are panicking, when money's short, to try and grasp control of the English game."
Are you for the Project Big Picture proposal?
Yes
No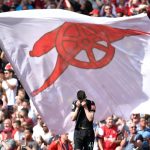 TIF Thoughts…
It's clear from Watts' comments that he feels very strongly about the proposal as a whole and suggests that the Arsenal ownership would be on board if it meant greater financial gains for the north London club.
Although the majority of the EFL clubs are said to be behind the idea following meetings with chairman Rick Parry (as per Sky Sports), it appears the majority of the current Premier League clubs feel the opposite way. It remains to be seen how or if this proposal will progress into something more concrete but in our view, it's certainly a situation worth keeping a close eye on.