Matt Davies and Dan Rolinson assessed Nottingham Forest's recent transfer business on the latest edition of the Garibaldi Red podcast and they spent some time talking about Forest's loan signing of Anthony Knockaert from Fulham during the show.
Knockaert had been linked with a move to Forest in the days leading up to last Friday's domestic transfer deadline and the French winger ultimately ended up linking back up with Reds boss Chris Hughton, who he had previously played 139 games under at Brighton & Hove Albion, scoring 27 goals and providing 25 assists.
Davies was positive about Forest's capture of Knockaert on loan until January during this recent edition of the Garibaldi Red podcast and here is what he had to say about this signing: "They should be happy, shouldn't they? He's 28 but he's got promoted three times from the Championship with Brighton, Leicester and Fulham so he knows the league inside out.
"He's at the prime of his career but it feels like he's been around for a long time. He should be well-motivated because he's been well outside the Fulham first-team squad this season so he's got a point to prove.
"I think the interesting thing about it is it's only until January. We were all led to believe it was going to be until the end of the season.
"So it's only until the festive period – which I guess you could read a few ways – Fulham are really terrible, aren't they? So if they're still terrible in January, they might want to bring him back to try and revive their season.
"If he's playing well at Forest then they might want to sell him, Forest might try and buy him – there's an option there, I don't know what the fee is.
"So, it's kind of a bit up in the air beyond January, there's a lot of avenues it could go down but I think, instinctively, it's good news to get a player of his quality in. Forest were short on wingers, so he's exactly what they needed.
"I think it's a massive boost for Forest. He is as good a signing as any Championship club has made since the end of last season I would say."
Do you agree with Davies' assessment of this loan signing?
YES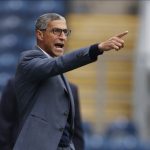 NO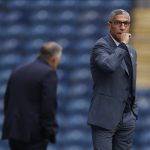 TIF Thoughts on what Davies had to say about this recent Nottingham Forest transfer business…
As can be seen in what Davies had to say, it certainly seems as though he believes this is a good signing for the Reds, which may be difficult to argue with considering that Knockaert has been promoted to the Premier League from the Championship on three separate occasions, as the podcaster explained, and the £4.5m-rated winger has made more assists under Hughton than any other player during the 61-year-old's managerial career.
With Davies sharing that he thinks the 28-year-old is in "the prime of his career" and is "well-motivated" following his move to Forest, it will be interesting to see if Knockaert proves the podcaster right and produces the impressive numbers that he produced during his previous spell under Hughton. If he can, then we feel this should prove to be a good bit of business from the Reds.