David Edgar, Dave Marshall and Colin McMillan discussed all things Rangers on the latest edition of the Heart and Hand podcast, where the panel spent some time talking about the Gers' 38-year-old goalkeeper Allan McGregor.
McGregor is a Rangers academy product and has made a total of 352 appearances for the Gers in his career thus far, according to Transfermarkt, which is more than twice as many appearances as he has made for any other club.
The goalkeeper, who has made 42 appearances for the Scottish national team in his career, was a regular for the Gers as recently as last season when he played in 27 of the club's 29 Premiership games, however, he has made just one competitive appearance for the Gers so far this season, with that appearance coming in Rangers' first game of the 2020/21 Premiership campaign against Aberdeen.
In early-August, it was reported that the goalkeeper picked up an injury, however, since then, Gers boss Steven Gerrard confirmed that the goalkeeper is fit, however, he is yet to return to the Gers' starting XI.
During this recent edition of the Heart and Hand podcast, Marshall spent some time discussing McGregor and he shared some concern over the 38-year-old goalkeeper, saying: "I'm a little bit worried about a couple of injuries that McGregor is picking up.
"They've not been major injuries where you can see why he's going to be out for months, it's been niggling injuries.
"The older you get these wee niggling injuries, they can be a career killer. They just keep getting at you and you don't really know why it's happening or what's wrong with you, but you're just sore all the time.
"Maybe time's just catching up with McGregor eventually."
Do you think that McGregor's time as Rangers' number one is up?
YES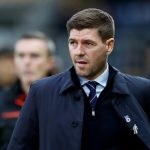 NO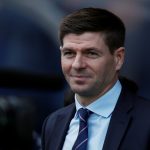 TIF Thoughts…
So, as can be seen in what the podcaster had to say, it's clear that he is concerned about McGregor and the reported injury issues that he has had recently.
Considering that the goalkeeper is now 38 years old, it may not be too surprising if Marshall is right and time is "catching up with McGregor." However, it is still early in the 2020/21 season, so perhaps the former Scotland international will be able to overcome his early-season issues and regain his place in the Gers' starting XI.