Speaking recently on the Here We Go podcast, Fabrizio Romano discussed Wolverhampton Wanderers' link with Juventus winger Douglas Costa.
According to a recent report by Italian publication Tuttosport, football agent Jorge Mendes – who is also an advisor to Wolves – is attempting to help broker the transfer of Costa to the Black Country club, after he created 'the space' at Wolves by also helping to negotiate the sale of Diogo Jota to Liverpool.
The report goes on to dub the deals as a 'Mendes-like puzzle' which has received the 'blessing of Juventus', who are, according to the report, happy to see the back of the £18 million-rated 30-year-old.
This potential deal is one that Romano discussed on the latest episode of the Here We Go podcast, and, in stark contrast to the report by Tuttosport, the journalist appears firmly of the belief that Costa will not be moving to Wolves any time soon.
He said: "We had the opportunity to talk with Juventus, and they told us, off [the record], 'no, there is nothing from Wolverhampton for Douglas Costa.' We had the opportunity to talk with Wolverhampton, and they said, 'no, we are not going for Douglas Costa.' We had the opportunity to talk with the agent of Douglas Costa and he said, 'no, we have nothing with Wolverhampton.'
"So, it seems [like] something fake. You have to consider one thing, if you speak with Wolverhampton's side, they say, 'we are going to buy different players, we want younger players, players that we can sell in two or three years [for an] enormous fee.'
"[Costa is] in a different moment of his career, and we have to add, he [has] had many, many injuries, he's [missing] many matches every year because of injuries. So, Wolverhampton always said, 'we don't want [a] player [like this].'"
Would you have liked to see Douglas Costa make the move to Wolves?
Yes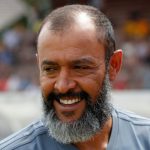 No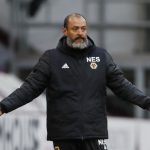 TIF Thoughts…
From Romano's comments, it is abundantly clear that the journalist holds the belief that the Brazilian's rumoured move to Wolves is something that looks extremely unlikely to happen.
Aside from the fact that Romano spoke with all three of Juventus, Wolves and Costa's agent, all of whom denied any knowledge of the deal, the journalist also feels that the profile of the 30-year-old is not one who fits into the type of players that Wolves usually go for in the transfer market.
As such, it would appear that Costa will not be signed as a replacement for Jota – who joined Liverpool in a £40.23 million deal earlier this month – as the Tuttosport report suggested, so we will simply have to wait and see whether Wolves do end up making any moves to sign a replacement for the 23-year-old over the remaining days of the summer transfer window.